AP source: Qatari investment fund among potential buyers of Formula One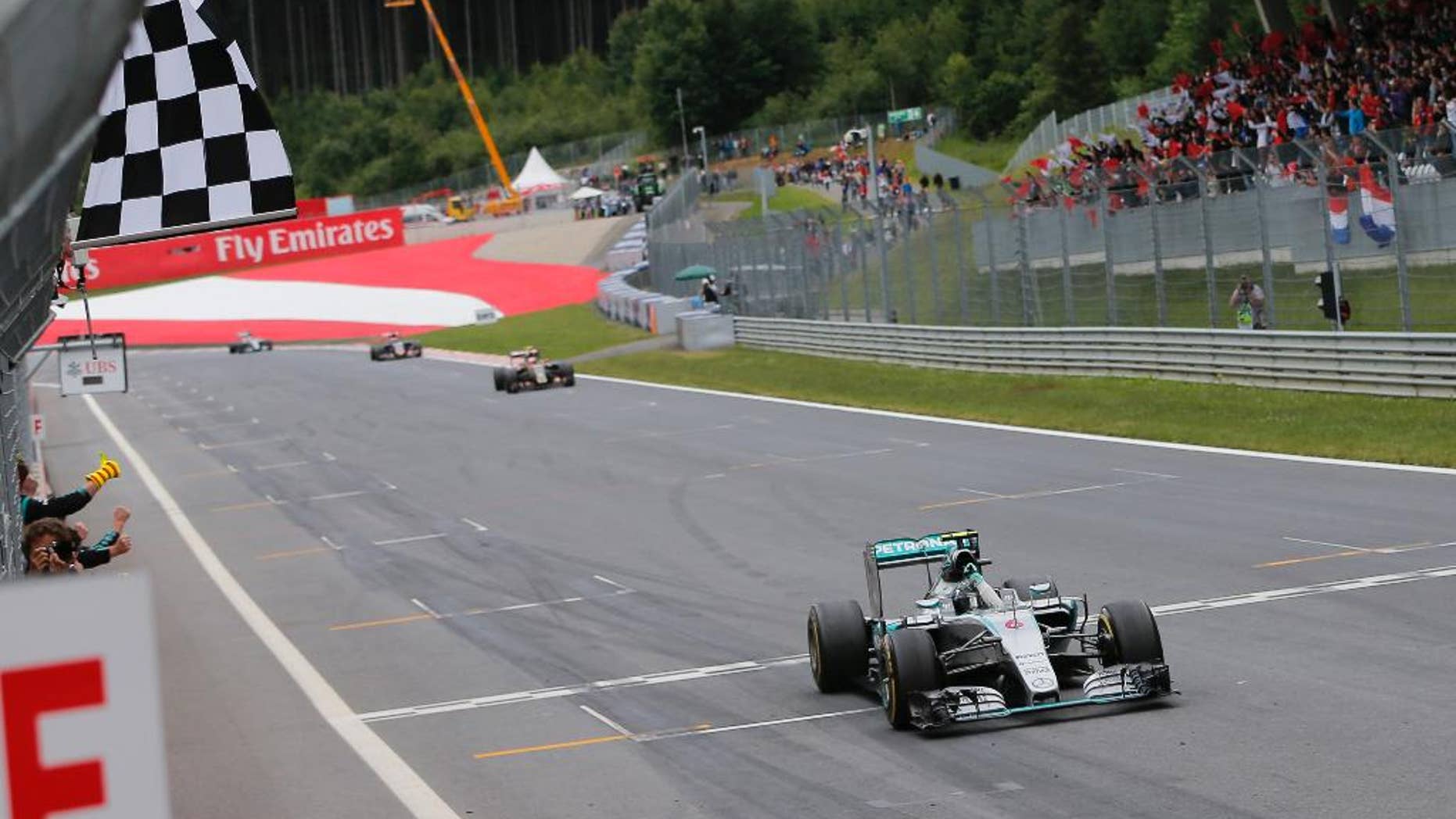 A wealthy Qatari investment fund teamed with the owner of the Miami Dolphins NFL team is among several potential buyers of a stake in Formula One, a person with knowledge of the talks says.
The person was not authorized to discuss the negotiations publicly but spoke to The Associated Press on condition of anonymity. The person said discussions are "well engaged."
The Financial Times newspaper first reported the interest in F1 from Miami Dolphins owner RSE Ventures and Qatar Sports Investments, which has the Paris Saint-Germain football team in its portfolio.
The FT said they want to buy 35.5 percent of the holding company that owns F1 in a $7 billion to $8 billion deal. They would be buying from investment fund CVC Capital Partners, which is F1's largest and controlling shareholder.
A Qatari foray into the glamorous and lucrative world of F1 would fit its long-term strategy of using major sports brands to raise the global profile of the gas- and oil-rich small Persian Gulf emirate. The prime example of that is Qatar's hosting of the 2022 World Cup. In that case, however, much of the resultant publicity has been negative, with international criticism of conditions for migrant laborers in Qatar.
Becoming a controlling owner of F1 would also be a coup for Qatar in the games of one-upmanship that Gulf neighbors play between themselves, each trying to out-do the others. Abu Dhabi and Bahrain host F1 races; Qatar does not. But it could instantly become a bigger F1 player than either of them if it acquired CVC's stake.
In a rare interview last November with the AP, Qatar's sports minister, Salah bin Ghanem bin Nasser al-Ali, made clear that the Gulf nation intends to keep investing in sports.
"We have a special team for the investment," he said. "They are good business people. They are learning. They are getting better and better... They are investigating all opportunities, I think in America, in England and everywhere."
The QSI-RSE partnership is one of several parties interested in buying out CVC's stake in F1, the AP's source said. QSI would be the majority partner in an F1 link-up with RSE, the source said.
The person cautioned that the discussions have been going on "for quite a while" and there is no certainty they will result in a firm deal.
Bernie Ecclestone, the commercial brains behind F1's staggering growth and financial success in the past four decades, confirmed that "three or four people" are talking to CVC.
"I don't know how close things have got at this stage. If they decide to sell, they will have to tell me because I am a shareholder," the Press Association news agency quoted him as saying at last weekend's Austrian Grand Prix.
"CVC are in the business of buying and selling companies," Ecclestone said. "They are very happy with F1. But their business is selling and everything has a price."