A week after scare in Iowa, driver Jamie Dick crashes into wall at Charlotte, climbs from car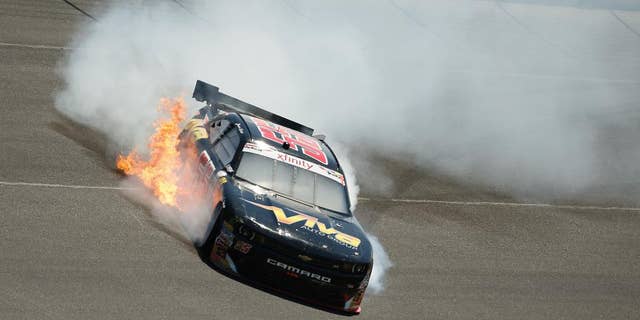 CONCORD, N.C. – A week after metal went through his windshield and struck his helmet, driver Jamie Dick hit the wall hard Saturday during the Xfinity series race at Charlotte Motor Speedway.
The engine on the No. 55 Chevrolet blew up on lap 45. Dick turned sideways, hit the wall as smoke billowed behind and climbed out of the car.
Dick was involved in a scary scene during practice at Iowa Speedway a week ago. He struck a piece of tungsten that fell off another car. The metal traveled up the hood of Dick's car before crashing through the windshield and hitting his helmet.
Dick had missed two months of the season after he was diagnosed with diabetes.