2015 Fantasy Football Team Preview: Pittsburgh Steelers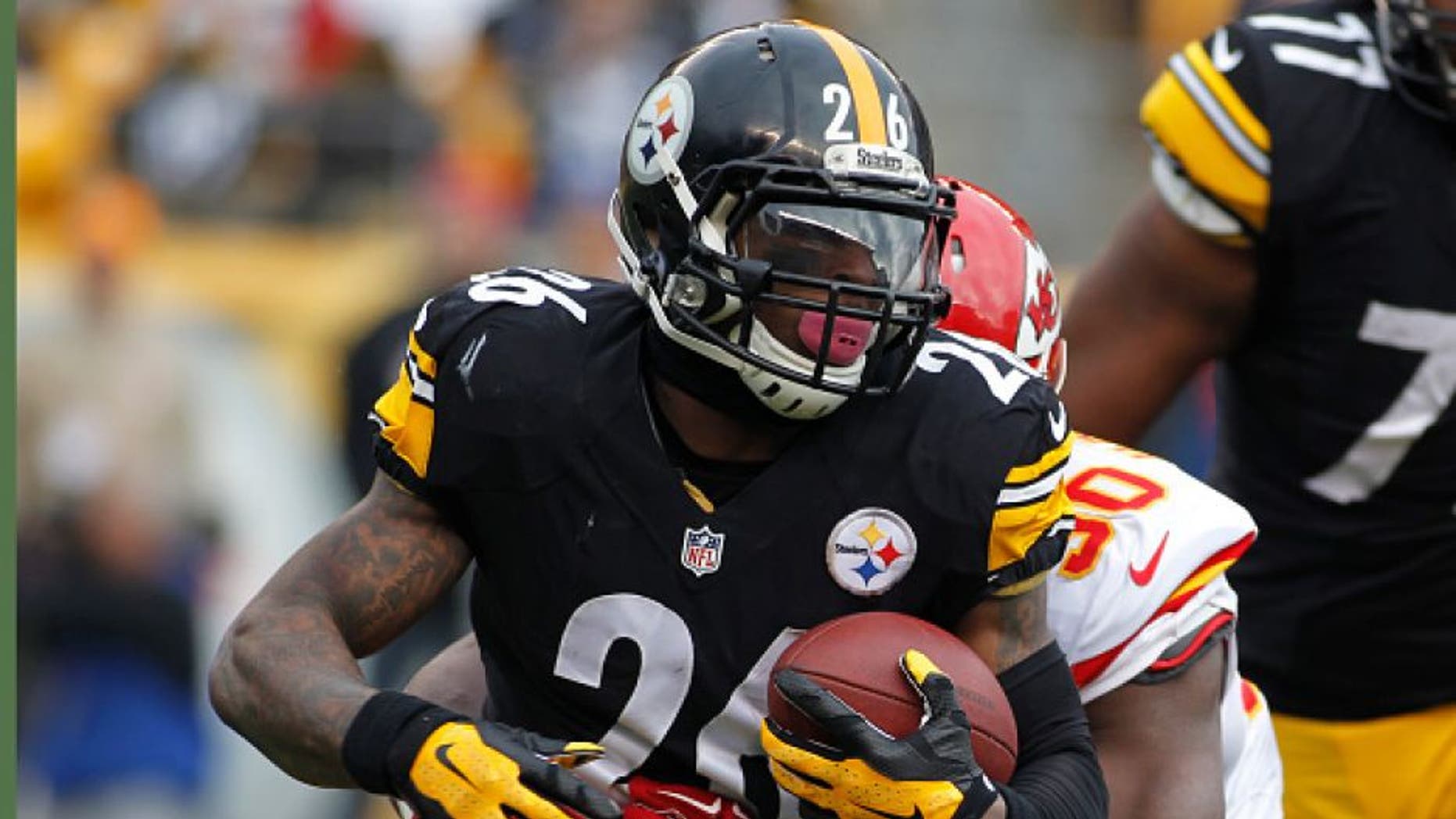 For your fantasy football draft prep and advice, continue to check on this page for updates regarding the Pittsburgh Steelers.
Team outlook:
The defending AFC North champs have two of the biggest names in fantasy football: Le'Veon Bell and Antonio Brown. If that wasn't exciting enough, their QB led the league in passing yards last season, too. On a sour note, Pittsburgh travels to Cleveland in Week 17. So, depending on your league's playoff system, you might miss out on one perk for drafting Steelers: playing against the Browns.
Bye week: 11
Rookie impacts: Sammie Coates (WR)
He is frustrated with his Madden ranking and for good reasons. Did they see his combine? Coates ran a 4.43 40-yard dash. As for his fantasy value, Coates is the fourth receiver and the sixth receiving option (if you add Le'Veon Bell and Heath Miller).
Quarterback: Ben Roethlisberger
For those who forgot, Big Ben tied Drew Brees with the most passing yards in 2014 (4,952 yards). He is the benefactor of having a great running back and wide receiver. As long as Roethlisberger has those two options, he is easily a top ten fantasy quarterback.
Running back: Le'Veon Bell
He would be the top choice overall, by far, if it wasn't for his suspension. As I write this, Bell is out for the first three games. That number could drop before the season starts. I have Bell as the third pick in the draft. He was targeted 105 times in the passing game last year and tallied 854 yards on 83 receptions. In PPR leagues, Bell would be my top pick.
Running back: DeAngelo Williams
Keep Williams in your queue on draft day, because he will likely be the starter when Le'Veon Bell is out. Other than that, DWill is just a handcuff option.
Wide receiver: Antonio Brown
He led the league in yards (1,698) and receptions (129) last year. Brown is in my top ten overall and the No. 1 receiver on my draft board. Brown might benefit most from Le'Veon Bell's suspension. Ben Roethlisberger will lean on the passing game, especially Brown, to compete with the Patriots and 49ers in Week 1 and 2.
Wide receiver: Martavis Bryant
Bryant didn't catch his first pass until late-October. However, he still scored eight touchdowns in ten games. Because of his knack to find the endzone, and the fact that Bryant was deactivated for the first six games and overcame, I have him as the No. 2 receiver in Pittsburgh and a great complimentary option to Antonio Brown.
Wide receiver: Markus Wheaton
Wheaton was behind Antonio Brown, Le'Veon Bell, and Heath Miller in the passing game, but he still managed 53 receptions on 87 targets for 644 yards in 2014. Brown will garner double-coverage from Pittsburgh's opponents, which will leave Wheaton and Martavis Bryant one-on-one with the defense.
Tight end: Heath Miller
The touchdown numbers will fluctuate, but Miller can be Mr. Reliable in the TE department. Le'Veon Bell and Antonio Brown were ahead of him in all receiving categories, but those two players are arguably the best at their position. Miller was 53rd in receiving yards in the entire league, between Torrey Smith and Jarvis Landry. He is in my top 20 for TEs and could be a great option when your No. 1 option is on a bye week.
Placekicker: Shaun Suisham
When an offense scores a lot of points, typically so does the kicker. The Steelers were seventh in total points last season. Suisham is rosterable.
Team defense (D/ST):
These curtains aren't made of steel. Pittsburgh allowed 23 points per game in 2014. Keith Butler is the new defensive coordinator. He has been the linebackers coach there for the past 12 seasons. While Butler starts to repair the defense, I will pass on Pittsburgh (as will NFL teams) for my fantasy squad.