2 men accused of trying to steal ivy from Wrigley Field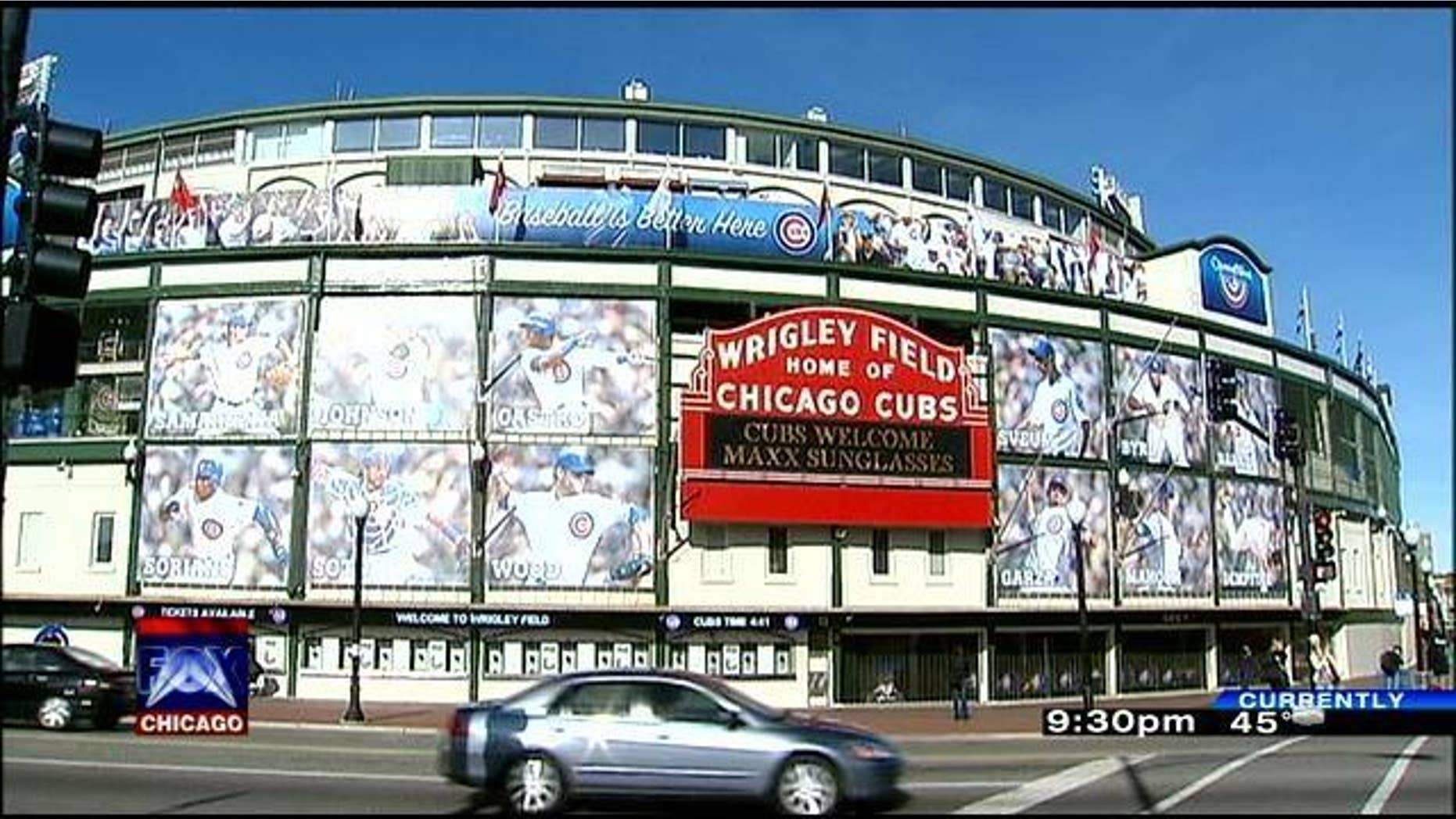 Call it a case of overzealous souvenir-hunting. Two Pennsylvania men were arrested early Sunday morning and accused of trying to steal some of Wrigley Field's famous ivy from the outfield wall.
Kevin Burge and Steven Gudknecht, both 25, of Chalfont, Pa., were charged with misdemeanor trespassing after they were nabbed shortly before 4 a.m. local time. Chicago Police say the men were spotted by Cubs security personnel walking through the ballpark on closed-circuit cameras. Investigators say the men somehow managed to squeeze through a barred window to gain access to the 99-year-old ballpark. Cubs spokesman Julian Green told the Chicago Tribune the men were "found on the field, as they were trying to get ivy."
The Philadelphia Phillies were in town this weekend to play a series with the Cubs. There was no word if Burge and Gudknecht had attended any of the games. The team reported that nothing was stolen and there were no signs of property damage.
Ivy was first planted on the outfield walls at Wrigley Field in 1937 by the Cubs' then-general manager Bill Veeck as part of a beautification plan for the center field bleachers. Ever since, the feature has become part of the signature look for the ballpark, the second-oldest in Major League Baseball behind Boston's Fenway Park (built in 1912).
Green told MyFoxChicago.com that "This is not the first time something like this has happened," in reference to attempts to steal a couple of sprigs. Green elaborated to the Tribune that "these were just some fans who probably wanted to take a piece of Wrigley Field back home." However, Green added that the club insists on pursuing charges whenever fans are caught trespassing.
Burge and Gudknecht are due in court September 26.
Click for more from MyFoxChicago.com