Shark attack off Cape Cod leaves swimmer with wounds to torso, legs
By Stephen Sorace, ,
Published August 16, 2018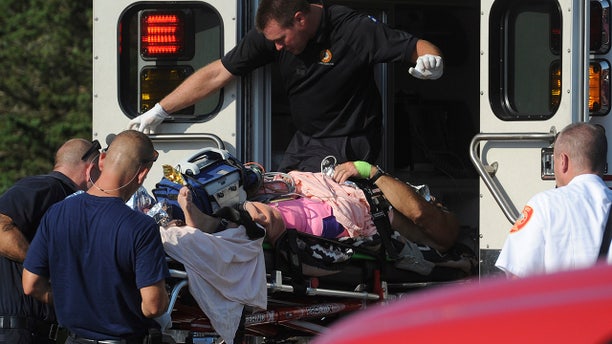 A 61-year-old swimmer was airlifted to a Boston hospital Wednesday after suffering a shark bite off Cape Cod that resulted in deep puncture wounds to his torso and legs.
The swimmer, who was not identified, was attacked around 4 p.m. at Long Nook Beach in Truro, near the north end of the peninsula's Atlantic side, assistant harbormaster Gary Sharpless told the Associated Press.
Witnesses told FOX25 Boston that the victim was yelling, "Get me out of the water! Shark! Shark!" as rescuers dragged him to shore.
"There was definitely a trail of blood," Aiden Rodriguez told the Cape Cod Times. "It was split apart," he said of the wound.
"There was definitely a trail of blood."
The man remained "conscious and talking" as he was airlifted for treatment, officials said.
"We're hoping for the best," Truro fire Chief Timothy Collins told the paper.
The man had reportedly been swimming "way off shore" at the time of the attack, FOX25 reported. A group of seals was reportedly spotted near the area.
Officials closed the beach following the attack and posted warnings, but swimmers were still seen entering the water, according to the station.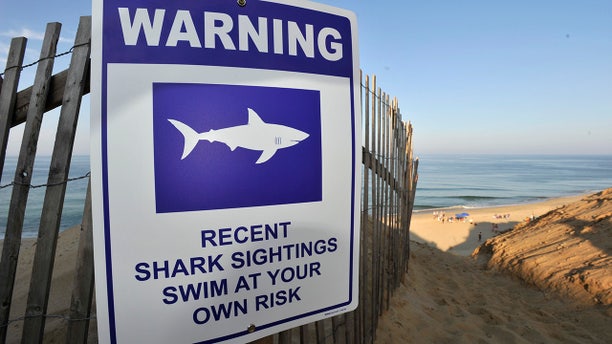 The type of shark that attacked the victim was not confirmed. Numerous sharks have been spotted in the area, including several great whites, the Times reported.
The last shark attack in Cape Cod occurred in 2012, also in Truro, according to the paper. The victim suffered a bite from a great white that required 47 stitches.
Massachusetts' last fatal shark attack was in 1936.
The Associated Press contributed to this report.
https://www.foxnews.com/science/shark-attack-off-cape-cod-leaves-swimmer-with-wounds-to-torso-legs