Now thriving in Britain's North Sea: Mediterranean anchovies
By ,
Published October 21, 2015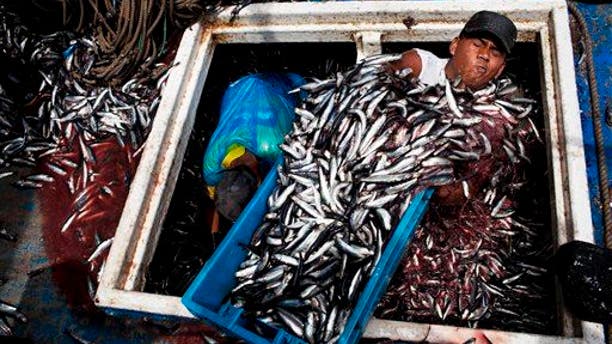 A man fishing off a pier on Britain's east coast was surprised to haul in something he hadn't caught before in 40 years of fishing—a Mediterranean anchovy.
"The water has been unusually clear, and we noticed the fish in good numbers in the shade below the pier," the Essex fisherman tells the BBC.
Government experts say the Mediterranean fish have been migrating to the North Sea in rising numbers since the 1990s for a simple reason: Summer sea temperatures are rising to Mediterranean levels.
The shifting fish have been worrying policymakers for years. In 2012, a study by marine scientists found that North Sea fishermen were targeting squid rather than traditional catches like cod, which had moved further north in search of cold water, the Guardian reported at the time.
The study found that even mild warming was set to devastate mussel farming and salmon production and warned that conflict between British and foreign fishing fleets is bound to rise.
"The truth is that climate change is having a big impact on distribution of fish stocks, and this is going to present some significant challenges for policymakers, fisheries managers, and for the fishing industry itself," a UK government minister said.
(Earlier this month, millions of anchovies swarmed off the California coast.)
More From Newser
https://www.foxnews.com/science/now-thriving-in-britains-north-sea-mediterranean-anchovies