Massive gopher tortoise in Florida may be 'largest on record' in state, wildlife officials say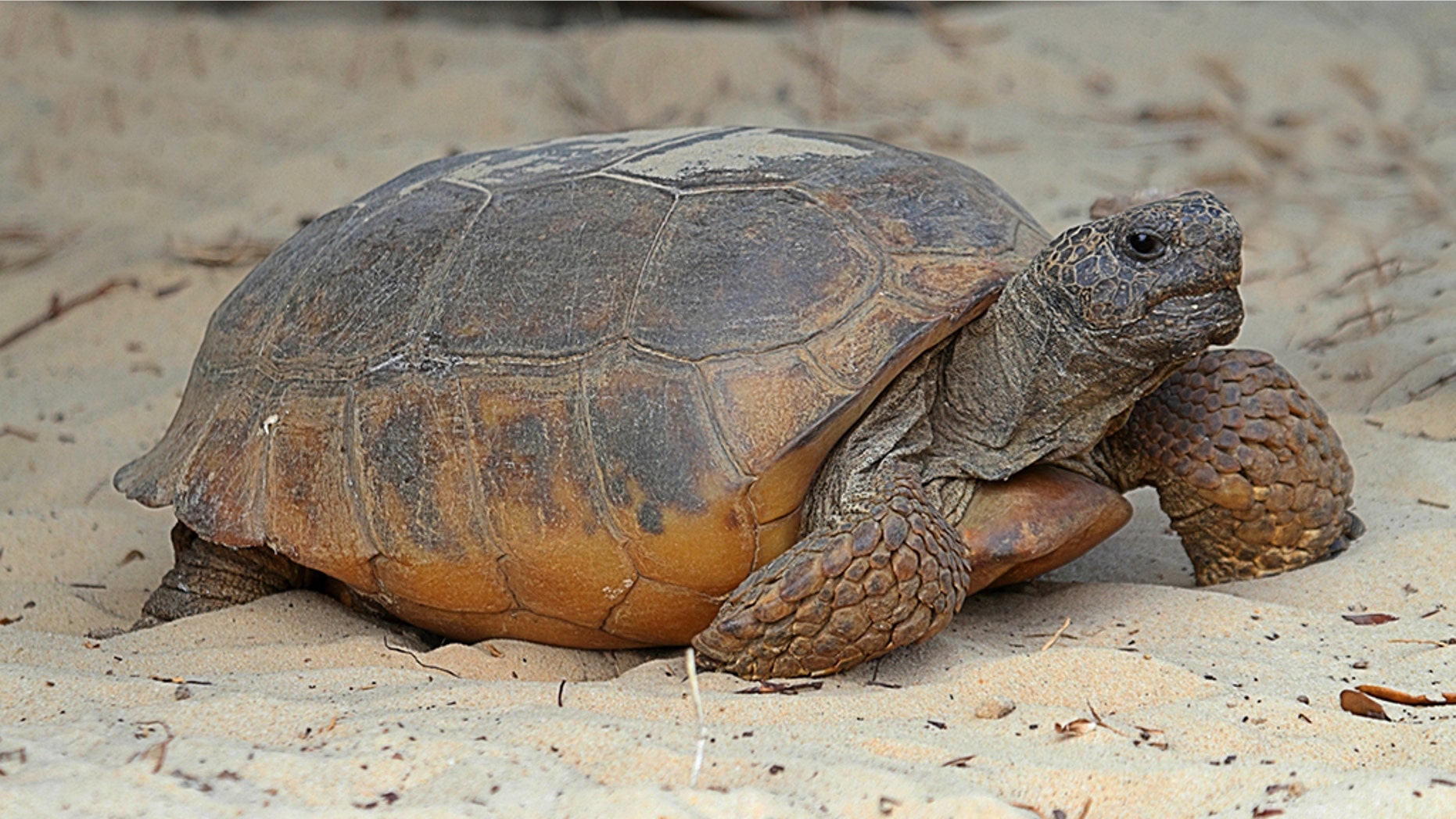 A huge gopher tortoise that was recently admitted to a wildlife clinic in Florida may have broken the state record for size.
The tortoise, which was brought to the Clinic for the Rehabilitation of Wildlife (CROW) in Sanibel on Nov. 25, weighs 15.26 kilograms (nearly 34 pounds) and measured 44 centimeters (roughly 17 inches). That's compared to a gopher tortoise found in 2016 that currently holds the record, weighing 14.5 kilograms (about 32 pounds) and measuring 42.7 centimeters (roughly 16.8 inches) in length, according to a Thursday news release from CROW.
THIS SALAMANDER BREATHES THROUGH 'CHRISTMAS TREES' GROWING FROM ITS HEAD
Officials with the Florida Fish and Wildlife Conservation Commission (FWC) confirmed to CROW that the animal exceeds the "weight and shell length" of the current record-holding tortoise, the clinic wrote on Facebook.
"He is definitely the biggest one I have ever seen," Heather Barron, a medical and research director at CROW, said in a statement.
The tortoise was rescued from the Koreshan State Parks after rangers "noticed it was acting lethargic and appeared to have diarrhea," the clinic continued. It is one of the 60 to 75 gopher tortoises that the clinic cares for each year.
"His body condition is really poor right now, so he's quite thin compared to a healthy tortoise. A healthy weight for him would be even higher," Barron added.
STUNNING PICTURES SHOW SEA TURTLE SWIMMING FOR THE FIRST TIME AFTER GETTING A PROSTHETIC FLIPPER
The tortoise is likely 50 years of age or older, Barron said.
The gopher tortoise is reportedly a threatened species in Florida. It's "identified by its stumpy, elephantine hind feet and flattened, shovel-like forelimbs adapted for digging. The shell is oblong and generally tan, brown, or gray in coloration," the FWC states online, adding the species is "ancient."
"Their ancestors are a species of land tortoise that originated in western North America some 60 million years ago," the commission explained, adding the species usually reaches an average of 9 to 11 inches in length.