Lost Couple Can't Blame GPS, Air Force Says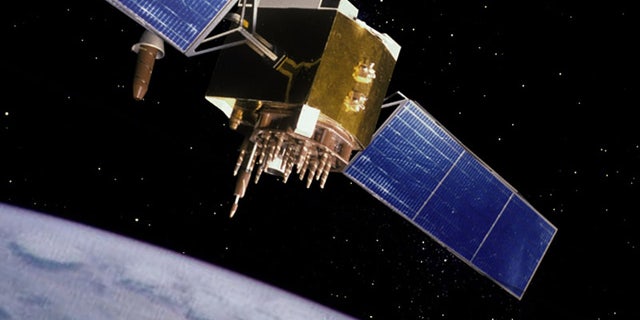 NEWYou can now listen to Fox News articles!
The U.S. Air Force wants to set the record straight: Neither aging GPS satellites nor a weak GPS signal were responsible for an elderly couple getting stranded in the woods for several days after following directions in their GPS-enabled SUV.
On Christmas day, John Rhoads, 65, and his wife, Starry Bush-Rhoads, 67, drove their vehicle down a remote road in eastern Oregon, where it became stuck in 1-1/2 feet of snow. The couple was stranded for three days before authorities located them using a faint signal emitted by the couple's GPS-enabled phone.
Some news reports of the couple's adventure were accompanied by headlines such as "GPS Strands Couple and Then Saves Them: Aging Satellites?"
On Tuesday, the Air Force Space Command (AFSPC), which operates the suite of satellites that make up the GPS system, used Twitter to clear up the misconception.
Writing under the Twitter username @AFSpace, AFSPC said: "While we do not want to speculate on what caused the couple to get stuck in the snow; the cause was not due to the GPS signal."
AFSPC spokesperson Toni Tones said the current GPS constellation is the most capable in the history of the program. "Since the inception of us putting it up in 1995, it has exceeded our performance requirements, and we are very proud to offer this service to the general public," Tones told LiveScience.
Tones declined to speculate about why the Rhoads were stranded, but expressed confidence that it wasn't due to the satellites. "All I can say is that the signals that are coming down are very strong and healthy," she said, "so I would have to defer those kinds of questions to [manufacturers] such as Garmin and others that are providing the GPS devices."
That's because even though AFSPC operates the GPS satellites that emit the signal that consumer GPS devices use, they do not create or update the maps that run on the devices, and they are not involved in calculating the routes between destinations.
Tones added that the GPS constellation is designed to be redundant: There are 30 GPS currently in space, but only 24 of them are active at any one time. The remainder serve as backups in case one of the other satellites malfunctions or if one of them is being upgraded, which happens every few months.
"In the event that one of our satellites fails, we can immediately have another one up to have the full coverage that we need," Tones said.
Copyright © 2009 Space.com. All Rights Reserved. This material may not be published, broadcast, rewritten or redistributed.