Archaeologists think they've found Aristotle's tomb
By , Michael Harthorne
Published May 27, 2016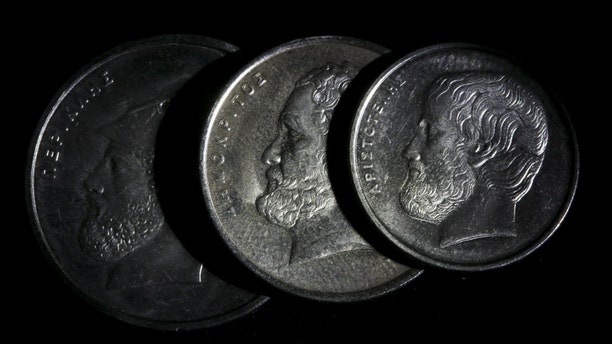 Nearly 2,400 years after his death, archaeologists believe they've finally found the tomb of Aristotle. Researchers made the discovery during a 20-year dig in the ancient Greek city of Stagira, reports Atlas Obscura.
Aristotle was born there in 384 BC, but he died in a different city, Chalcis, about 50 miles north of Athens. Literary sources mention that Aristotle's remains were moved to Stagira after his death, but his burial site has been a topic of debate for many years, the International Business Times reports.
The tomb in Stagira believed to be the philosopher's is a 32-foot-tall dome with a marble floor and views of the entire city. "The thing is, the archaeologist data is in fine accordance with historical sources," archaeologist Konstantinos Sismanidis tells CNN.
The tomb appears to have been built quickly and later fancied up, reports the Greek Reporter, which has photos. The structure was destroyed in later years by the Byzantines, who built a tower on top of it.
Aristotle is seen as "the first genuine scientist in human history," as Raw Story puts it, studying under Plato and tutoring Alexander the Great. And he's believed to be the author of more than 200 works. (Historians say they've found Leonardo da Vinci's relatives.)
This article originally appeared on Newser: Aristotle's Tomb May Have Finally Been Discovered
https://www.foxnews.com/science/archaeologists-think-theyve-found-aristotles-tomb