Renters Confess: 'The Crazy Way I Paid Rent' (Should You Try It?)
By ,
Published February 01, 2017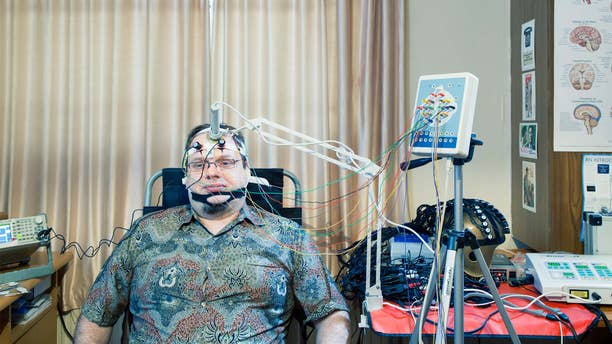 Two years ago, I had a bad fall and shattered the bones in my foot -- and my income prospects as a professional dancer and fitness instructor. So I had to get really creative to figure out how to make my rent. (Grants are great! Thank you, The Actors Fund!) And it turns out I'm hardly alone: Plenty of renters who hit hard times end up with clever ways to pay their landlord their monthly dues.
Check out these stories to see just how far renters will go to make ends meet -- you may want to tuck away these ideas for a rainy day.
'I volunteered as a human guinea pig'
"As a struggling college student, I did several things only the desperate resort to. First, I started selling my blood plasma. They take a No. 14 needle -- literally a horse needle -- then you are connected to a centrifuge, [the blood is] spun around to separate out the plasma, then the rest is pumped back into your body. Next, I started playing human guinea pig in Phase 1 testing -- first use in humans -- for pharmaceuticals. The in-patient studies paid the best at $100/day. The catch was they could be testing a new experimental AIDS drugs, and you had to be wary since some could have serious and permanent side effects. The last one I enrolled in was a 17-day in-patient study on a heart drug. We wore telemetry monitors nonstop and took 12 EKGs and 17 blood draws a day. It saved me when I was short on rent, but I was glad when I started making enough that I never had to go back." -- Justin Bates, New York City, NY
-- -- --
'I was a male go-go dancer to supplement my government job'
"While I worked a government job in California as project manager for a large defense contractor, I had a large rent payment and wasn't making ends meet. I danced in musicals and hip-hop competitions in high school and I've been blessed to stay in shape since then, so when my gay friends suggested I try go-go dancing, I replied to a Craigslist ad and went for it. It wasn't easy. I did this from Wednesday to Saturday at various clubs, napping on the 45-minute bus ride I had to take to my 'real' job daily. This lasted for about six months and ended as a result of me getting a handle on my finances, but you can believe I hid it from everyone!" -- Asa Leveaux, Oklahoma City, OK
-- -- --
'I handed out batteries dressed as Marilyn Monroe'
"As an actress, making rent is always a challenge and sometimes includes promo work. Well, one month I was asked to do a gig for the Fire Department of New York, who wanted to remind everyone to change their smoke alarm batteries. Domino's Pizza had a new line called 'American Classics' and they consider Marilyn another 'American Classic,' so the job was to dress up as one of 200 Marilyn Monroes and hand out fire alarm batteries while the firemen handed out pizza. We met at a hotel conference room in Times Square, and they had racks of cheap costumes -- think white dress, bad wigs, ugly painful 'satin' heels. Once dressed, we handed out fire alarm batteries -- which are different than regular batteries, so most people gave them back because they didn't know what to do with them!" -- Jennifer Leigh, New York City, NY
-- -- --
'I exchanged Canadian money'
"After several years of domestic violence, I found myself a single parent with a very tight budget. I tried a slew of things to make extra money like baby-sitting, yard sales, and selling my knitting on Etsy, but needed more lucrative ways to supplement my full-time job that offered benefits. I finally figured out that if I took temp jobs during my three weeks of paid annual vacation, I could make enough to pay rent for a whole month. My other trick was watching the exchange rates for Canadian and American money. When the Canadian dollar sank, I'd take my American money to the bank and turn it into lots of Canadian money. Then when the American dollar plummeted, I'd exchange my Canadian back into lots of U.S. currency. It was tricky, but I definitely was able to supplement my income when I needed it!" -- Anna Renault, Baltimore, MD
-- -- --
'I sold my clothes and couch-surfed'
"Coming from a career of making nearly $120,000 a year as an architect, living a pretty fabulous life traveling, dining out and shopping like it was my job, I came up with an idea that I had to bring to life. In 2010, I launched Cheekd.com, a mobile app that makes 'missed connections' obsolete. After finishing off my savings from my 15-year career in architecture, I had to get extremely creative to continue funding my business and paying my rent; this is where the financial sacrifices began. I made nearly $75,000 by selling my designer clothes at consignment shops and on eBay, also took odd jobs secret-shopping, app testing, dog walking, house-sitting, and watering plants. The biggest chunk of cash came from renting out my studio on Airbnb while I couch-surfed for 14 months. Now I have my own place again, and I also help people manage their Airbnb listings to make rent money!" -- Lori Cheek, New York City, NY
https://www.foxnews.com/real-estate/renters-confess-the-crazy-way-i-paid-rent-should-you-try-it