Posh, renovated apartment in NYC was site of grisly murder, dismemberment
By , , Rebecca Rosenberg, Lorena Mongelli and Bruce Golding
Published November 28, 2017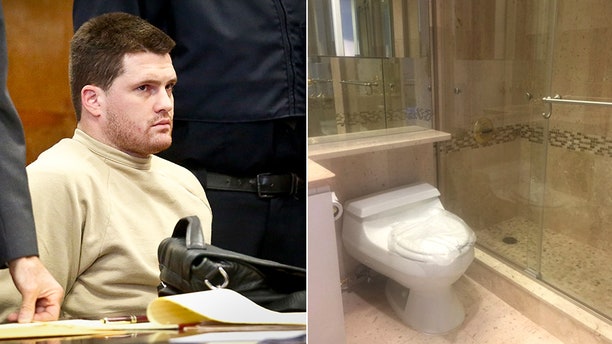 The good news is, this Upper East Side pad features a gorgeous brand-new bathroom.
The bad news is, the renovation was done because an accused killer tried to dismember his victim in the bathtub.
The apartment where the self-described surrogate son of "jeweler to the stars" Jeffrey Rackover allegedly murdered a party guest with two buddies is now up for rent, The Post has learned.
Ex-con James Rackover allegedly tried to dismember victim Joey Comunale in the bathtub, which has been replaced with a sparkling, oversized shower stall.
The hardwood flooring was also refinished in both the bedroom and the living room, where court papers say James "created a bloody mess" by repeatedly smashing Comunale's head against the boards during a fight that erupted after a night of partying.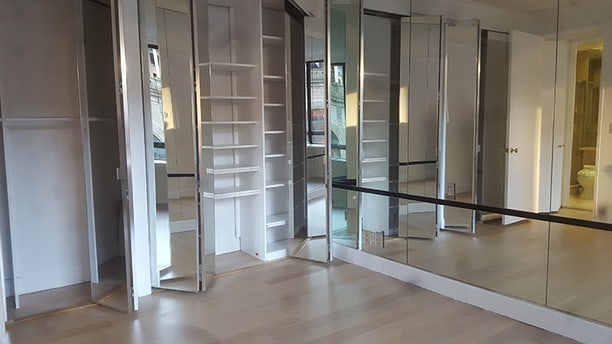 THE OBAMAS' POTENTIAL NYC HOME WAS THE SITE OF TWO HIGH-PROFILE SUICIDES
The one-bedroom fourth-floor apartment inside the swank Grand Sutton high-rise at 418 E. 59th St. was rented for James Rackover by Jeffrey, who has been accused of engaging in a drug-fueled "intimate relationship'' with the younger man.
The pad is being offered for $3,800 a month.
A real-estate agent handling the rental didn't divulge the gory history during a walk-through Monday, claiming instead that "the owner decided most people don't like to have a tub, they like to only have a shower." But its past may still be haunting it.
The apartment has been on the market for more than 140 days, according to one online listing, and the agent said the owner was offering a month's free rent to sweeten the deal.
The agent also said she was willing to cut her commission in half, from 15 to 7.5 percent of the first year's rent.
GEORGE STRAIT'S CUSTOM-BUILT TEXAS MANSION UP FOR SALE
The apartment's owner, Chista Ghaffari, insisted that the renovations had "nothing to do" with Comunale's bloody death inside.
"I wanted to redo my apartment. It was my decision," she said.
James Rackover and a co-defendant, Lawrence Dilione, are awaiting trial on the second-degree murder and related charges in the Nov. 13, 2016, beating and stabbing of Comunale, whose body was later burned and buried in a shallow grave in Oceanport, NJ.
A third defendant, Max Gemma — whose dad is a former Oceanport mayor — is charged with lying to cops about the incident.
FOLLOW US ON FACEBOOK FOR MORE FOX LIFESTYLE NEWS
A related civil suit filed by Comunale's dad, Pat, accuses Jeffrey Rackover, who owns an apartment upstairs, of providing supplies to clean up after the slaying. Jeffrey Rackover has denied those allegations.
This article originally appeared in The New York Post.
https://www.foxnews.com/real-estate/posh-renovated-apartment-in-nyc-was-site-of-grisly-murder-dismemberment