Hyper-Cool Kid's Playhouses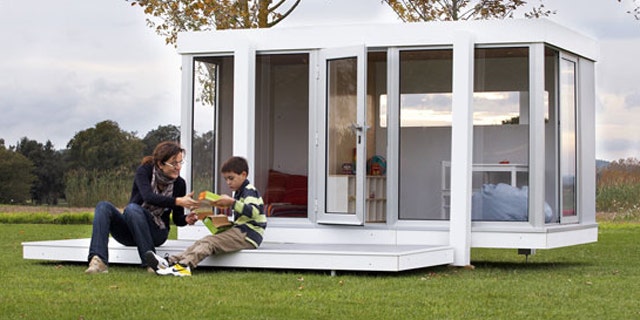 When I was a youngster, the only available "playhouses" for us kids were leftover boxes from kitchen appliances. If you were lucky enough to have a handy dad, he might actually build a rough hewn one. Worst case scenario, we draped blankets over the backs of chairs and created a fort. Years later, some of my more spoiled friends had large plastic ones, often pink with ornate gingerbread-like trim in which we had tea with our dolls. There were some that resembled barns with the split front door, but they were nothing like these.
In 2009 David Lamolla Kristiansen, who studied Architecture at the Politechnical University of Catalunya, founded SmartPlayhouse. Inspired to create a place for his first born daughter to create and discover without the direct intervention of her parents, David created a company who designs and manufactures beautiful outdoor [and some indoor] child-sized playhouses that are inspired by modern and contemporary architecture.
The four models [the Illinois, the Forum, the Hobikken and the Kyoto] are authentic pieces of design work created to be safe and stylish environments that provide kids with a comfortable and safe space in which to develop their creativity and social skills.
Click here for more about SmartPlayhouse from ShelterPop