Chip and Joanna Gaines can't keep this $26 item in stock
By ,
Published September 21, 2017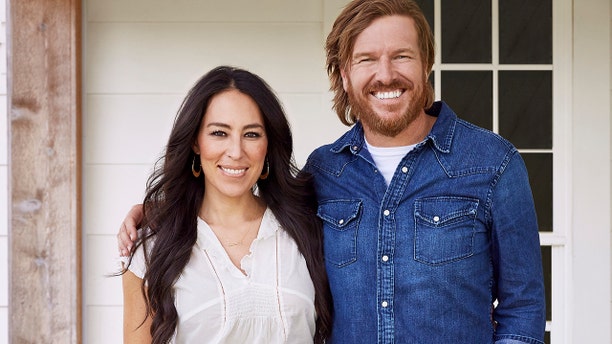 With four seasons of hit show "Fixer Upper" in the books, it's no secret that anything Chip and Joanna Gaines touch turns to commercial gold. From flipping houses on the regular to managing their home improvement empire, the HGTV stars are one business-savvy power couple — and they have a lot of merchandise to show for it.
However, one of their hot seasonal items in particular can't stay on the online shelves of Magnolia Market.
'FIXER UPPER'S' CHIP AND JOANNA GAINES BLASTED ON SOCIAL MEDIA FOR NEW TARGET LINE
According to Country Living, the $26 Magnolia Fall Candle has been sold out since since the item returned in mid-September. Espousing Joanna's "favorite fall scent" of pumpkin chai, the hand-poured, soy-wax candle releases a "soothing crackle sound reminiscent of burning firewood" when lit, according to the product site.
While there's certainly plenty of other fall festive candles on the market, it's simply logical that this one, with Joanna's seal of approval, is something of a must-have among fans. After all, as these are the people whose first vacation rental booked up for six months in seven minutes.
'FIXER UPPER' COUPLES FLOCK TO AIRBNB TO CASH IN
Despite their popularity in both the home improvement world and off-screen, the Gaines say they are still surprised with their success.
"All of this sort of fell into our laps," Chip told People in a May 2017 interview. "We were just living our life out here in little bitty Waco. We had dreams and aspirations like most folks, but this has really been something else."
FOLLOW US ON FACEBOOK FOR MORE FOX LIFESTYLE NEWS
https://www.foxnews.com/real-estate/chip-and-joanna-gaines-cant-keep-this-26-item-in-stock