8 home and garden gifts under $50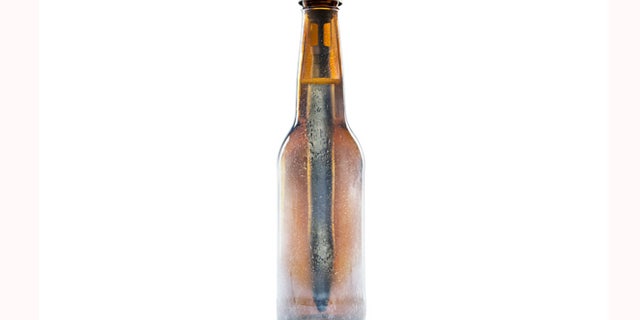 A great gift doesn't have to break the bank. Whether you're looking for the perfect stocking stuffer, something cheap for the office holiday party, or a little something extra to add beneath the tree, here are some great home and garden gift ideas that cost less than $50.
Roku LT: Transform a dumb TV into a smart one with the Roku LT ($50). The little set-top box allows you to link up services like Netflix, Hulu, MLB.tv and others and stream them to your TV. It's the perfect gift for anyone who is sick and tired of high cable bills, but doesn't want to give up watching their favorite shows.
HMDX Jam: Many bluetooth speakers will run you between $200 to $300, which makes the Jam from HMDX a steal at $50. While small, this battery-powered speaker has plenty of power and links up wirelessly to your phone and tablet, making it the perfect match to stream some music while working in the garage or hosting a backyard barbecue.
Lodge Cast Iron Skillet: Give a gift that will last a lifetime, and yet costs about the same as a ticket to the movies. The Lodge cast iron skillet ($11) is a kitchen classic and a must-have for any home chef. These American-made skillets come pre-seasoned, so you can start using them right out of the box.
Cuisinart Hand Blender: For the soup-lover in your life there's the Cuisinart Smart Stick Hand Blender ($35). With a 200-watt motor, this blender has plenty of power to to transform chunky soups into silken smooth purees.
Stanley Two-by-Four Clamps: Clamps are an essential tool in any garage, but keeping a bunch of different sizes on hand for every conceivable project can be a big space waster. Stanley's clamps ($27) attach to any two-by-four, which means you can make the right sized clamp for the job with with any old two-by-four that you have lying around the workshop.
Smart Pots: Growing potted plants can sometimes be a challenge. Vegetation can easily become root-bound and experience rot with poorly draining pots. Smart Pots ($2 and up), however, are soft fabric containers that wick excess moisture away and allow plants to breathe, giving you healthier and fuller growth. The pots give many of the same benefits as raised garden beds, but without having to deal with loads of lumber and DIY skills, making them perfect for the causal gardener that wants to add a few potted plants to the yard.
Corkcicle Chillsner: After a long day of work in the yard or sweating over a DIY project, it's time to relax with a cold one. But if you've forgotten to stock the fridge, you can be forced to gulp down warm beer. Fortunately the Corkcicle Chillsner ($30) can come to the rescue. Pop a few of these stainless steel spikes in the freezer and when you're ready for a beer, slide them down the neck of any standard beer bottle. The spout at the top allows you to drink while it works its magic.
Le Creuset Mugs: While there is no beating their quality, a Le Creuset French oven can cost an arm and a leg. If you know someone who lusts for one of these stylish pieces of cookware, but it's out of your price range, check out the company's much more affordable line of stoneware instead. Featuring the same distinctive paint job — including the company's trademark flame color — a Le Creuset mug will only run you around $12 or $40 for a set of four.