With Brown out, Massachusetts Republicans still upbeat about special election
By ,
Published December 20, 2015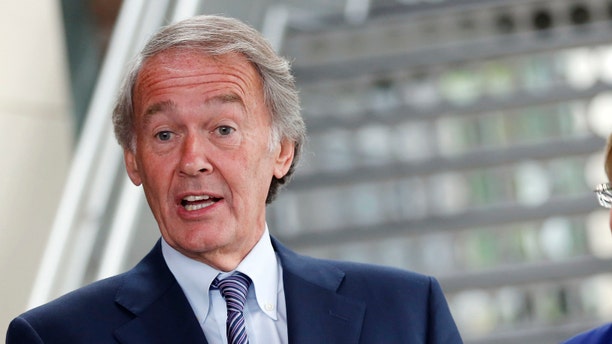 Massachusetts Republicans have their best candidate on the sidelines, but still see the potential to win an upcoming special Senate election like they did three years ago.
They argue the dynamics that helped Republican Scott Brown win the 2010 special election for an open Senate seat have re-emerged for this summer's race for Democratic Sen. John Kerry's old seat.
Despite political strategists saying Republicans now face longer odds with lesser-known candidates and little time for raising money in heavily Democratic Massachusetts, state party leaders see opportunity in both situations.
State Republican Party spokesman Tim Buckley pointed out Tuesday that Election Day is June 25, so the campaigns will be less expensive than typical ones.
He also said his party's candidates being new to the statewide scene represent "fresh faces and a new direction in Massachusetts where voters are weary of higher taxes."
The most recent Republican candidate to enter the race is private equity investor and former U.S. Navy SEAL Gabriel Gomez.
"Sending career politicians to (Washington) to do the job would be the same old, same old," he said in announcing his campaign this week. "Our country is better than its politics. Let's fix it."
Gomez is joined by state Rep. Dan Winslow, a former judge and aide to then-Massachusetts Gov. Mitt Romney.
On the Democratic side, Reps. Edward Markey and Stephen Lynch are making plans to get into the race.
Republican strategist Rob Gray told FoxNews.com that special elections are generally a good opportunity for Massachusetts Republicans because of the lower turnout, which means less Democratic voters.
However, the short time frame presents other challenges -- from fundraising to getting enough signatures to get on the ballot.
"The political landscape is pretty good," Gray said. "The college kids are home for summer, and a lot of them are often campaign volunteers. It's just very difficult for an unknown candidate to establish himself statewide and raise money in a limited amount of time. … I'm disappointed that Brown didn't run. A case can be made it could have been a lay-up for Scott Brown. "
Winslow and Gomez purportedly have gone to Washington to meet with Capitol Hill Republicans and now have until Feb. 27 to collect 10,000 certified voter signatures to qualify for the April 30 primary.
Democrats wasted little time trying to define Gomez, who purportedly has hired Romney presidential campaign staffers.
"Massachusetts voters, who overwhelmingly voted last fall to support the president's ideas and agenda, won't be swayed by Gomez's attempt at running the Romney Campaign 2.0," Democratic Party Chairman John Walsh told The Hill newspaper.
Gray argues that Republicans also get help in that neither Lynch nor Markey have star power.
He also suspects Markey, elected to Congress in 1976, will be labeled as a Washington insider and that Lynch, whose district includes part of Boston, might face problems "because the rest of the state doesn't like how the city is run."
The other factor is whether all of the candidates will agree to not accept outside money like Brown did against Democrat Elizabeth Warren, who in November upended his reelection bid.
"If they don't agree, there's a chance of a group coming in at the end and changing the outcome," Gray said. "It could be the X factor. Money came gushing in for Brown in 2010."
https://www.foxnews.com/politics/with-brown-out-massachusetts-republicans-still-upbeat-about-special-election