Wes Goodman, Ohio state rep, quits over reported 'inappropriate behavior' with male
By ,
Published November 17, 2017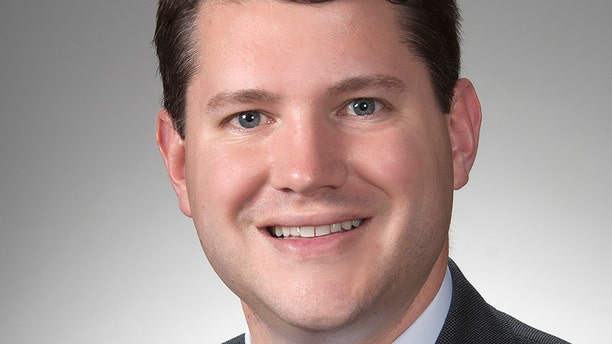 An Ohio state legislature rocked by allegations of sexual harassment and inappropriate behavior saw another resignation this week as a first-term Republican representative abruptly departed.
Republican House Speaker Clifford Rosenberger said he learned Tuesday that Rep. Wes Goodman, of Cardington, had engaged in "inappropriate behavior related to his state office." Sources told the Columbus Dispatch that the incident happened weeks ago in Goodman's office and involved a male in a consensual situation.
"We all bring our own struggles and our own trials into public life," Goodman, who is married, said in a statement Wednesday. "That has been true for me, and I sincerely regret that my actions and choices have kept me from serving my constituents and our state in a way that reflects the best ideals of public service. For those whom I have let down, I'm sorry."
No harassment complaints have been filed against the 33-year-old, but someone informed House Chief of Staff Mike Dittoe of the situation on Tuesday, the Columbus Dispatch reported.
Rosenberger's spokesman Brad Miller said the male was not a Statehouse employee or legislative member, and that the speaker and Goodman had agreed the encounter, which he would not elaborate on, was "activity unbecoming of a state representative."
"I met with him later in the day where he acknowledged and confirmed the allegations," Rosenberger said in a statement, according to The Associated Press. "It became clear that his resignation was the most appropriate course of action for him, his family, the constituents of the 87th House District and this institution."
According to his website, Goodman is a conservative Christian and former congressional campaign staffer to Republican U.S. Rep. Jim Jordan. He served as managing director of the Conservative Action Project, leading "the fight for conservative principles like balanced budget, lower taxes, repealing Obamacare, life, and religious liberty," his site says.
A Jordan spokeswoman told the Columbus Dispatch that she heard "no allegations of wrongdoing and received no accusations of misconduct" during the six years Goodman spent with the Jordan camp.
"Congressman Jordan is deeply disappointed by this troubling news, and believes Mr. Goodman's resignation was the best course of action," Melika Willoughby said.
Goodman's resignation is the latest to hit the Ohio Legislature.
Veteran Ohio Sen. Clifford Hite, a Republican from Findlay, resigned Oct. 16 after a sexual harassment complaint was filed against him. According to an investigative memo, Hite had inappropriate conversations and physical contact with a female legislative staff member for two months and repeatedly propositioned her for sex.
The Ohio House subsequently released a cache of documents requested by reporters that showed three state representatives had been disciplined and a staff aide had been fired following harassment claims in recent years.
Then on Monday, Senate Democrats' chief of staff, Michael Premo, resigned over unspecified allegations of inappropriate conduct. His single-sentence resignation email provided no details.
Fox News' Greg Norman and The Associated Press contributed to this report.
https://www.foxnews.com/politics/wes-goodman-ohio-state-rep-quits-over-reported-inappropriate-behavior-with-male