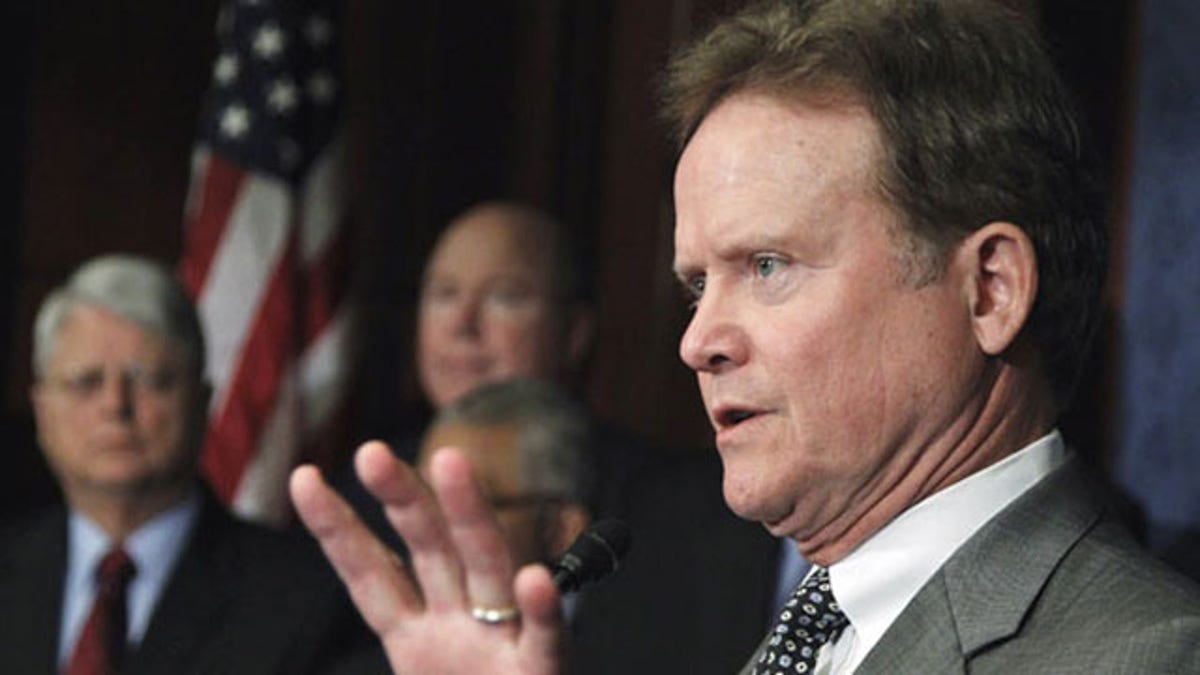 Former Virginia Democratic Sen. Jim Webb on Sunday appeared closer to mounting a 2016 presidential campaign, criticizing decades of U.S. foreign policy and honing a domestic agenda, while also avoiding questions about whether he'd run as the anti-Hillary Clinton candidate.
"We haven't had a clear, articulate idea of what our foreign policy is since the Cold War," Webb told NBC's "Meet the Press."
The independent-minded Webb cited what he considers several foreign policy mistakes, including the U.S.-led war in Afghanistan, which he and others argue created instability and a haven for Islamic militant groups, instead of ending the war on terror.
Webb, whose hero is Ronald Reagan, also suggested that situation was made worse by the United States' support of the so-called "Arab Spring," which started in part with the ouster of Egyptian President Hosni Mubarak and spread to Libya and Syria.
"We are at a crossroad as a nation on how we view ourselves," he said.
Webb has acknowledged being inspired by the recent populist movement, to which Americans have responded and that helped fellow Democrats Elizabeth Warren and Bill de Blasio get elected, as a Massachusetts senator and New York City mayor, respectively.
And he made a visit last month to the early voting state of Iowa where he made about a dozen stops.
On Sunday, Webb repeatedly declined to answer questions about whether he would be running directly against Clinton, the presumptive Democrat front-runner, who according to the nonpartisan website RealClearPolitics.com leads all other potential Democratic candidates by a whopping 49 points.
The 68-year-old Webb said he doesn't see himself entering the race as an indictment on the policies or capabilities of Clinton, with whom he served in the Senate.
He also declined to talk about whether he would try to run to the left of Clinton.
"I'll leave that up to other people," Webb said. "I don't know what she's going to run on."
Still, he indicated that his domestic policy platform would in large part focus on economic inequality, arguing the recovery from the so-called Great Recession has been marked by stagnant wages yet massive gains on Wall Street, to which Clinton is often accused of being too close.
Webb called the U.S. justice system an "embarrassment."
He also said he doesn't see his views as coming from either the left or right and gave no timetable of a decision on whether he will run, saying he is considering a potential candidacy "one day at a time."