Veterans Angered By Exclusion of Military Health Benefits From List of OK'd Programs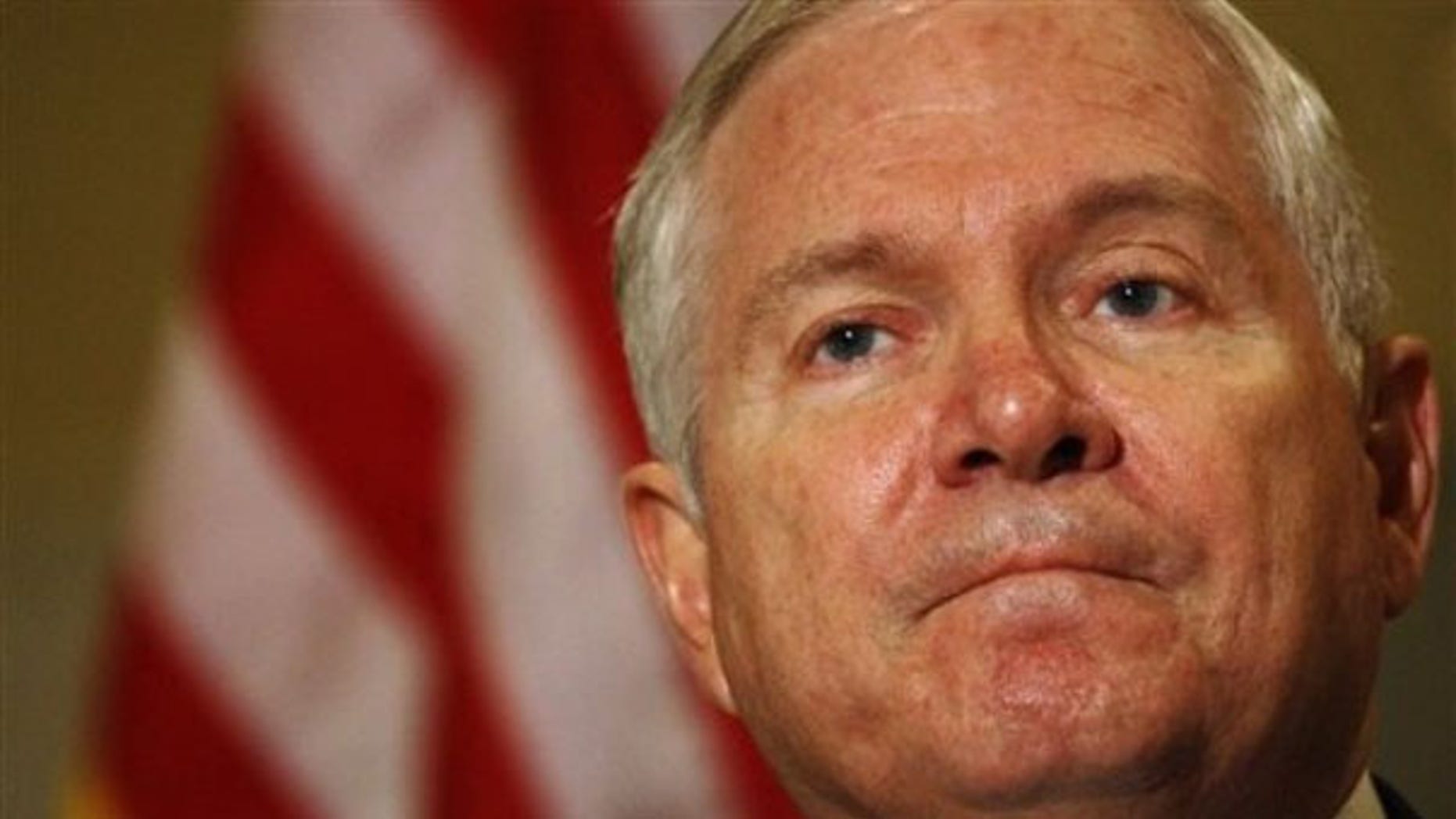 The Pentagon on Monday was seeking to ease concerns by members of the Armed Services that the health insurance overhaul passed by Congress may negatively affect benefits given to active duty military and retired veterans.
Secretary of Defense Robert Gates on Monday said the House voted over the weekend to clarify that the TRICARE medical insurance program "already meets the bill's quality and minimum benefits standards."
"As secretary of defense, the health and well-being of America's men and women in uniform is my highest priority," Gates said in a statement. "The president and I are committed to seeing that our troops, retirees and their families will continue to receive the best quality health care."
Gen. Eric Shinseki, secretary of the Veterans Affairs Department, also said fears that veterans health care will be negatively impacted are "unfounded"
"I am confident that the legislation being voted on today will provide the protections afforded our nation's veterans and the health care they have earned through their service," he said in a statement Sunday.
"The president and I stand firm in our commitment to those who serve and have served in our armed forces. We pledge to continue to provide the men and women in uniform and our veterans the high quality health care they have earned," he said.
Concerns about TRICARE emerged on Friday when House Armed Service Committee Chairman Ike Skelton, D-Mo., introduced legislation to protect armed forces' health plans from any reforms under consideration by Congress.
The language came after the Veterans for Foreign Wars demanded that the health insurance bill include in writing provisions to protect TRICARE beneficiaries outside of the TRICARE for Life program, which is an extension of Medicare.
That includes children suffering from spina bifida as a result of a parent's exposure to Agent Orange and dependents, and widows and orphans who are served by the Civilian Health and Medical Program of the Department of Veterans Affairs, according to Thomas J. Tradewell Sr., a Vietnam veteran who leads the 2.1 million-member VFW.
"Health care is important, but so is protecting the programs that were promised to our nation's veterans, military and their families. Those serving in Iraq and Afghanistan should not have to worry about their dependents' health care programs, but they are today, and so are millions of military retirees, veterans, survivors and children," Tradewell said in a statement.
That statement came after the House voted unanimously on Saturday to recognize the TRICARE programs as meeting "the individual responsibility requirements" for quality health coverage. The bill was meant to repair the omission of veterans health care programs from the Senate overhaul and House fix-it measure, which did not specifically list veterans health programs as meeting the minimum requirements for health coverage.
The 403-0 vote was followed by a letter from Rep. Ike Skelton, chairman of the Armed Services Committee, and four other Democratic chairmen to Rules Committee Chairwoman Louise Slaughter, saying that while they acknowledge the Senate and House reconciliation bills never intended to "undermine or change" veterans' health care programs "or interfere with the care" provided by TRICARE, more action may be needed.
"We commit to look into the issue further to ensure that no unintended consequences may arise and to take any legislative action that may be necessary," the lawmakers wrote in the letter to Slaughter.
Rep. Bob Filner, D-Va., chairman of the Veterans Affairs panel, said in a separate statement that the legislation and the letter should satisfy active duty service personnel, veterans and their families.
"Now that the president and Congress have laid out a strong plan for reforming the current health insurance system, I would like to take the opportunity to remind America's veterans that the plan will not affect the VA health care system," said Filner.  "This plan, however, will not jeopardize the current health care services and benefits provided by VA. We will keep our promise to our nation's heroes of the past, present, and future."
But Tradewell said veterans would have been eased more by the passage of a fix proposed by Reps. Steve Buyer of Indiana and Buck McKeon of California, ranking Republicans on the Veterans Affairs and Armed Services Committees, respectively, to guarantee military and veteran's benefits are not touched.
"The president and the Democratic leadership are betraying America's veterans," Tradewell said.
"The president was very clear at our VFW national convention last year when he said he was going to protect these programs, as did the Democratic leadership in the House and Senate repeatedly throughout the year. Now we have this flawed package that everyone is trying to rush through that blatantly omits any protections of the health care programs our nation provides to millions of veterans, military personnel, military retirees, and their families or survivors.
"This is Washington double talk at its very worse, and the uproar is going to be huge in America's military and veterans' communities," he added.