US ambassador to Mexico to resign, amid strained relations
By ,
Published March 01, 2018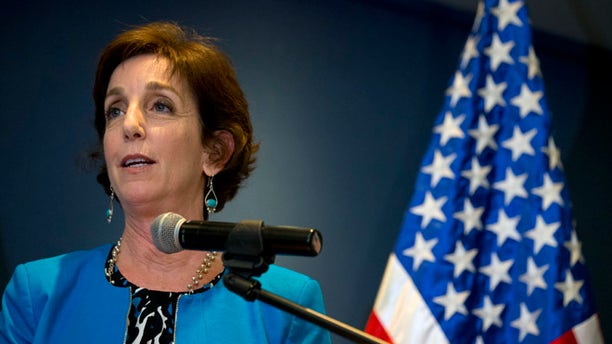 The U.S. ambassador to Mexico is resigning from her post this spring, amid strained relations between the two countries.
Roberta Jacobson writes in a note to embassy staff that after more than 31 years in government service, she has "come to the difficult decision that it is the right time to move on to new challenges and adventures."
She says in the note sent Thursday that she has submitted her resignation and it takes effect May 5.
Jacobson's departure comes at what she acknowledged is "a crucial moment" for U.S.-Mexico relations.
Diplomatic ties have been strained under the Trump administration, and the two countries are in the middle of renegotiating the North American Free Trade Agreement along with Canada.
https://www.foxnews.com/politics/us-ambassador-to-mexico-to-resign-amid-strained-relations