U.S. Reportedly to Increase Help for Pakistan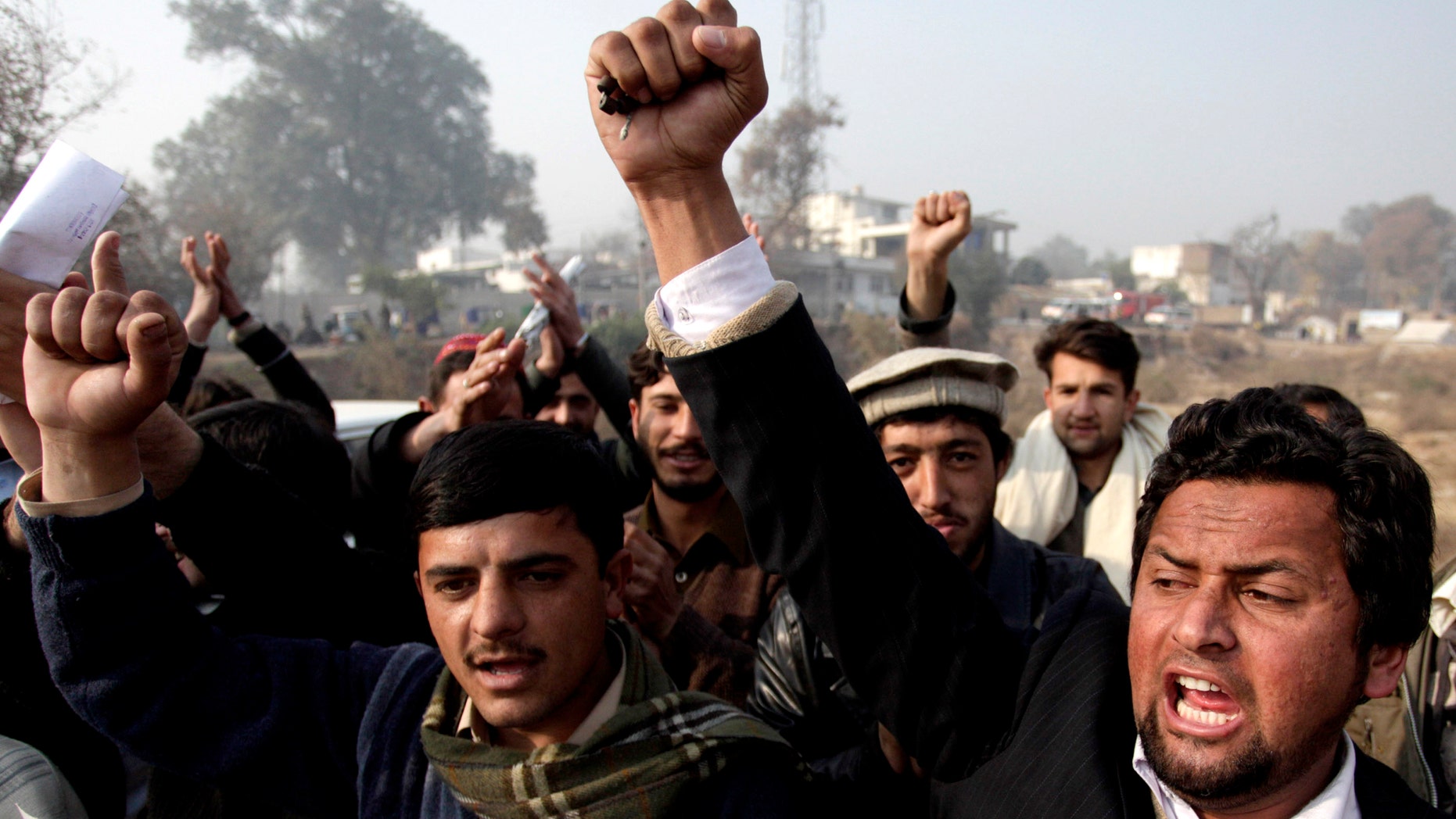 President Obama's administration is planning to send more help to Pakistan amid complaints from government officials there that the United States doesn't understand their security priorities or offer enough help, The Washington Post reports.
According to the plan, decided on in last month's White House Afghanistan war review, the U.S. will offer more military, intelligence and economic support to Pakistan, the newspaper reported online late Friday. The Obama administration also plans to intensify efforts to forge a regional peace despite frustration that Pakistani officials aren't doing enough to fight terrorist groups in the country's vast tribal areas, it said.
The decision is set to be delivered by Vice President Joe Biden in a planned visit to Pakistan next week, the Post said, citing unidentified administration officials. Biden is expected to meet with military chief Gen. Ashfaq Kayani and other top government leaders.
The vice president is expected to challenge the Pakistanis to articulate a long-term strategy for the region and specify what assistance they need to move successfully against Taliban safe havens in areas bordering Afghanistan.
Some U.S. military commanders and intelligence officers who have lost patience with Pakistan had proposed allowing U.S. ground forces to launch targeted raids against insurgent strongholds, but Obama and his top national security aides rejected those suggestions, the Post said. They concluded that the United States cannot afford to threaten or further alienate a precarious, nuclear-armed country whose cooperation is essential to the administration on several fronts.
The conclusions were referred to as unspecified policy "adjustments" in a five-page summary of the December war review that has been made public, according to the Post. Several administration officials told the newspaper the classified review focused on areas where strong efforts were needed, as opposed to new programs.
The classified review pledged to "look hard" at issues of economic stability, the Post said. It also directed administration and Pentagon officials to "make sure that our sizeable military assistance programs are properly tailored to what the Pakistanis need and are targeted on units that will generate the most benefit" for U.S. goals, said one senior administration official who participated in the review and was authorized to discuss it with the newspaper on condition of anonymity.
Previously, Pakistan has complained that promised U.S. aid -- projected to total more than $3 billion in 2011 -- has been slow to arrive and requests for military equipment, including helicopters, have not been fulfilled.
Pakistan Prime Minister Syed Yusuf Raza Gilani, a close U.S. ally who on Friday managed to salvage his shaky coalition government by wooing back a party that had defected to the opposition, was not immediately available for comment on Saturday.
As domestic political pressures mount on the government in Islamabad over issues such as a sliding economy and widespread power shortages, Gilani issued a media statement on Thursday urging the U.S. "to speed up the release of funds of high visibility projects, particularly in the energy sector."
The statement said aid from the United States and other allies in the war on terror should take into account "Pakistan's sacrifices to ensure that ordinary people of Pakistan do not face further hardships."
Gilani made the statement after meeting with U.S. Ambassador to Pakistan Cameron Munter and acting U.S. Special Representative for Pakistan and Afghanistan Frank Ruggiero.
Gilani's Pakistan People's Party regained the support of the Muttahida Qaumi Movement after the government on Thursday reversed unpopular fuel price hikes which took hold in the New Year.
Moves to maintain fuel subsidies and hold off on tax reform will deepen the country's deficit and irritate the International Monetary Fund which could withhold billions of dollars in loans if Pakistan does not embrace economic reform