U.S. Drug Czar Faints Twice in Massachusetts, Hospitalized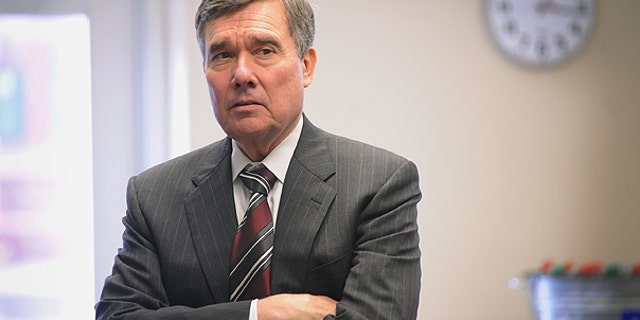 BOSTON -- The White House drug czar collapsed twice while visiting the state on Tuesday and was hospitalized.
Drug Policy Director Gil Kerlikowske fell ill and fainted Tuesday afternoon while speaking to law students at Harvard University, a spokesman for his office told The Boston Globe. Emergency workers treated Kerlikowske at the scene and took him to Massachusetts General Hospital, where he was evaluated and released.
Kerlikowske, 61, fainted again at Logan International Airport while on his way back to Washington, D.C., in the evening. He was taken back to the hospital for further evaluation.
Kerlikowske, President Barack Obama's chief adviser on drug issues, was alert and was speaking with doctors, drug office spokesman Rafael Lemaitre said.
Kerlikowske, a former Seattle police chief, has traveled recently to discuss prescription pill abuse, which he calls the country's fastest-growing substance abuse problem. He says the Centers for Disease Control and Prevention have classified prescription drug abuse as an epidemic.
Last month, Kerlikowske made a three-day visit to Kentucky, where he said he was impressed by the collaboration he saw between public and private sectors in combating the problem.
Last week, he visited Florida, where he said he was encouraged that the state may move forward with a planned database for tracking prescription drugs.
"I clearly believe (databases) are an effective tool in dealing with the prescription drug problem," Kerlikowske told an audience at Florida State University's law school.
That visit came a week after raids led by the U.S. Drug Enforcement Administration on South Florida pain clinics resulted in the arrests of 20 people. Painkillers, he said, are now second to marijuana in drug abuse among Floridians.