U.S. Administration Pleased With Iranian Election Participation
By ,
Published December 24, 2015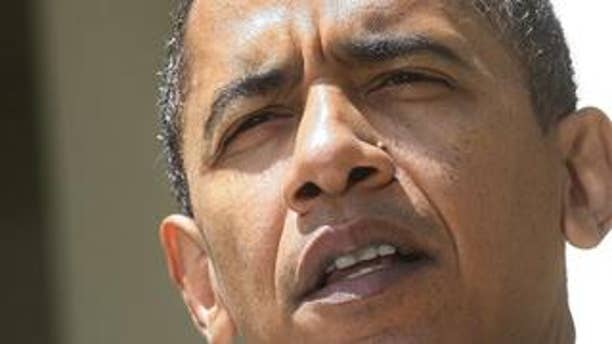 WASHINGTON -- Iran's "robust debate" leading up to elections there shows change is possible, and that could boost U.S.-Tehran engagement, President Obama said Friday.
Obama talked to reporters at the White House as Iranians packed polling stations for presidential elections. Poll hours had been extended six times due to heavy turnout, but with 30 million Iranians having voted, Iran's state-run newspaper declared Iranian President Mahmoud Ahmadinejad the winner.
Iran is choosing between keeping the hard-line president or electing one of three others, including Mir-Hossein Mousavi, all hand-picked by the Islamic Republic's Supreme Council.
Obama said he has been excited to see the debate over candidates and celebrated that "you're seeing people looking at new possibilities."
No matter who wins, Obama said, the vote may advance U.S. diplomatic efforts in Iran.
"Obviously, after the speech that I made in Cairo, we tried to send a clear message that we think there is the possibility of change," he said. "Whoever ends up winning the election in Iran, the fact that there's been a robust debate hopefully will help advance our ability to engage them in new ways."
Secretary of State Hillary Clinton also praised the election turnout, which originally officials estimated could reach 80 percent, the highest turnout since 1997 when reformist Mohammad Khatami won office.
"Its a very positive sign that the people of Iran want their voices heard and votes counted.
Like people inside and outside Iran we'll wait for the results," she said from the State Department.
State Department spokesman P.J. Crowley told reporters that the administration would continue its efforts to engage Iran no matter who wins the election.
"Our outreach to Iran is not dependent on a particular result," he said. "We look forward to engaging the new Iranian administration on the full range of issues before us."
Susan Rice, the U.S. ambassador to the United Nations, also said the U.S. stance toward Iran will not change.
"Our view is that Iran, the Islamic Republic of Iran, ought to not pursue its nuclear program, its nuclear weapons program, and that will not change depending on the outcome of the election," Rice said during a briefing at the White House.
A senior State Department official said later that the U.S. "would not be surprised if there is a run-off," noting the possibility that neither Ahmadinejad nor Mousavi would get the minimum 50 percent of the votes needed for an outright win due to the presence of a third candidate. The official spoke on condition of anonymity to discuss internal administration thinking.
In Brussels, Belgium Friday, Defense Secretary Robert Gates said he believes Washington is "interested in seeing the policies that the Iranian government follows."
"No matter who is elected, we would wait and see what kind of policies are followed by that person," he said. "It's less dependent on personalities than it is the policies that the leaders follow."
Regardless of who wins, America should not expect many changes out of Iran, said Alireza Jafarzade, a FOX News foreign affairs analyst.
"We're not talking about free and fair elections. We're talking about, as you mentioned earlier, four candidates all approved by the Guardian Council, which is controlled by the supreme leader. And all of them have very checkered pasts. Credentials in terms of terrorism, hostage taking and hijacking, and also domestic suppression," he said.
The Associated Press contributed to this report.
https://www.foxnews.com/politics/u-s-administration-pleased-with-iranian-election-participation