Tucson Hero Intern to sit with First Lady at State of the Union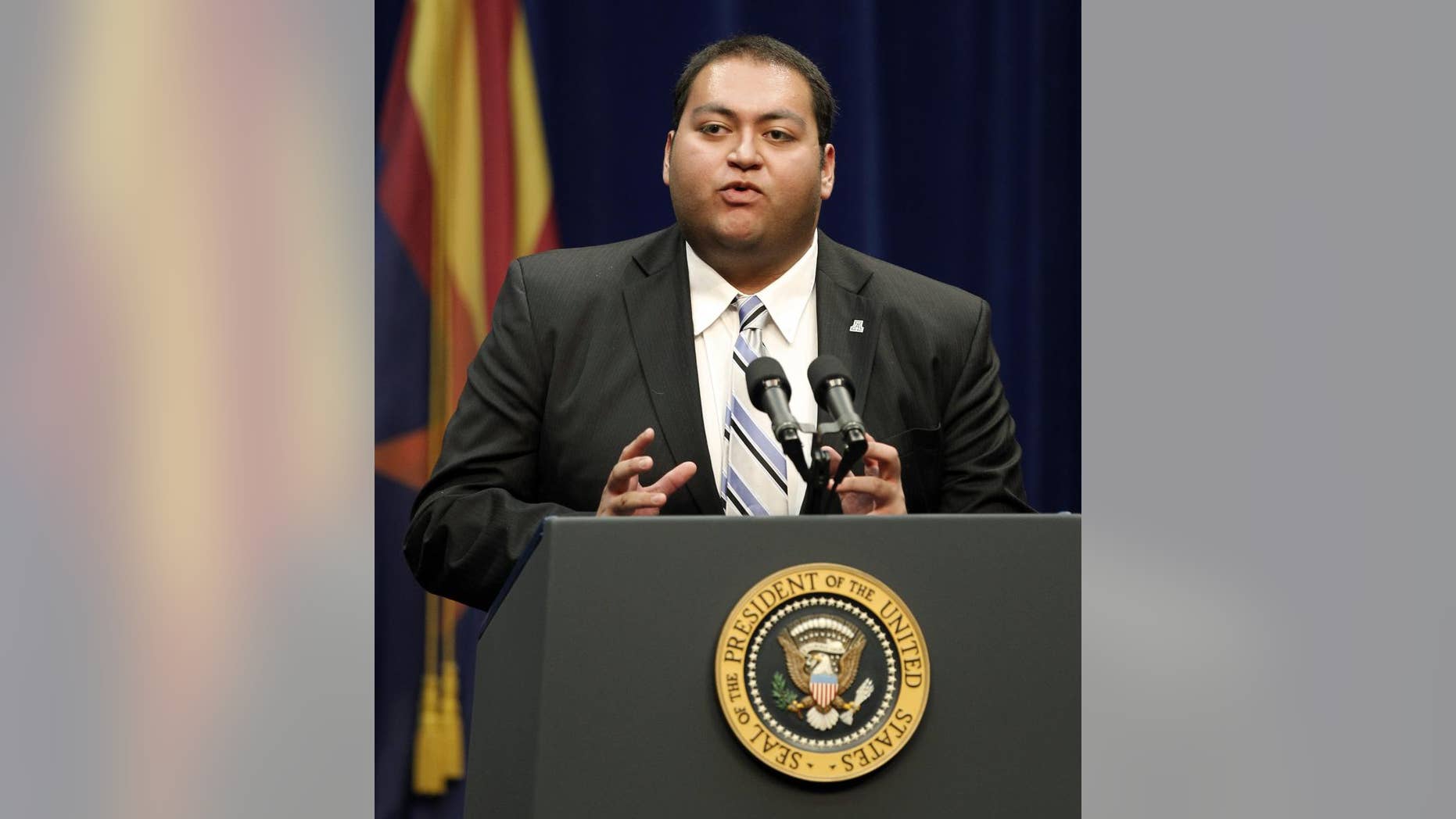 UPDATE: White House Press Secretary Robert Gibbs also said the family of Christina Taylor Green, the 9-year old girl who died in the Tucson shooting will be in attendance, along with the doctor who gave President Obama a hospital tour. A full list is expected later Monday.
------------
Fox News confirms that the hero intern of the Tucson shooting, Daniel Hernandez, will be sitting with the first lady at the State of the Union Tuesday.
His father is also expected to attend, correspondent Mike Emanuel reports.
President Obama mentioned Daniel Hernandez in his remarks at a memorial service after the shooting, "And our hearts are full of gratitude for those who saved others. We are grateful for Daniel Hernandez, a volunteer in Gabby's office who ran through the chaos to minister to his boss, tending to her wounds to keep her alive."
The husband of Rep. Gabrielle Giffords, astronaut Mark Kelly, was also invited to attend the State of the Union, but is unable to be there.
Rep. Gabrielle Giffords, who is still recovering from brain injury that she suffered during the shooting a couple weeks ago, is showing signs of improvement daily, doctors say.
Giffords was recently moved to a rehabilitation facility in Texas.
There is also chatter that some members of Rep. Giffords' medical team may also attend.
The alleged shooter, Jared Loughner makes another court appearance Monday. The shooting just outside a grocery store in Tucson left five dead and wounded several others.
It is a long tradition for special guests to sit with the first lady and details are typically kept under wraps until closer to the speech.
First lady Michelle Obama has welcomed military family members in the past.