Trump's White House chief of staff: Who's in the running to replace John Kelly?
Nick Ayers squashed rumors he could be the next White House chief of staff over the weekend, leaving the question: Who will President Trump pick for the high profile job?
Trump announced the departure of John Kelly, one of his first Cabinet picks, last week.
"John Kelly will be leaving at the end of the year, we will be announcing who will be taking John's place, it might be on an interim basis, I'll be announcing that over the next day or two," Trump said of Kelly, the former Homeland Security secretary.
TRUMP SAYS JOHN KELLY WILL BE LEAVING AT THE END OF THE YEAR
Ayers, Vice President Mike Pence's chief of staff, was considered to be a shoo-in for the position, but he announced he's leaving the administration at the end of the year instead.
"I am in the process of interviewing some really great people for the position of White House Chief of Staff," Trump said in a Dec. 9 tweet. "Fake News has been saying with certainty it was Nick Ayers, a spectacular person who will always be with our [Make America Great Again] agenda. I will be making a decision soon!"
The new White House chief of staff will enter the Trump administration at a pivotal moment, faced with the challenges of securing the president's re-election and fending off inquiries once Democrats gain control of the House next year.
Here's a look at seven people rumored to be under consideration for the job.
Mark Meadows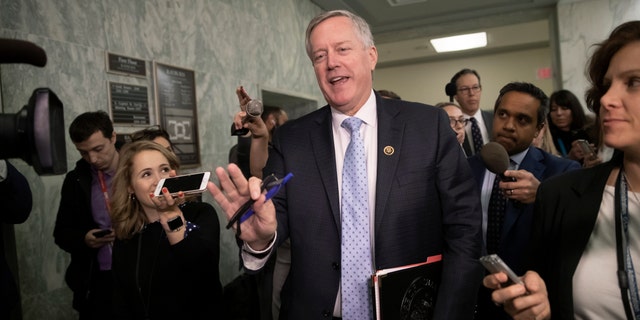 North Carolina Rep. Mark Meadows, chairman of the powerful House Freedom Caucus, has been the topic of "conversations" regarding the job, sources told Fox News.
Meadows, 59, has been an ardent defender of Trump throughout his presidency. And his nearly six years as a congressman could cultivate pivotal skillsets as the president is sure to face off against House Democrats next year.
"Serving as Chief of Staff would be an incredible honor. The President has a long list of qualified candidates and I know he'll make the best selection for his administration and for the country," Meadows said in a statement provided by his spokesman.
Mick Mulvaney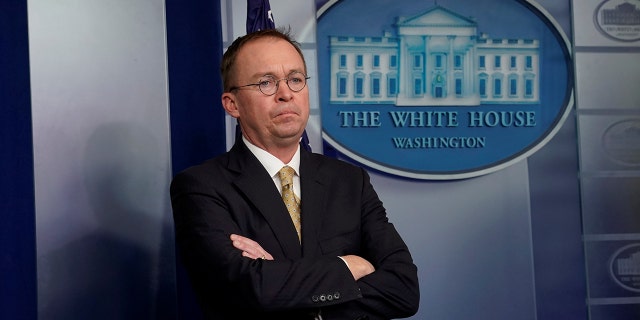 Office of Management and Budget Director Mick Mulvaney, 51, could be a contender for White House chief of staff.
Mulvaney, too, has Hill experience; he represented South Carolina in Congress from 2011 to 2017. A hardline conservative, Mulvaney was a founding member of the House Freedom Caucus.
However, Mulvaney might not be interested in the job and would rather transition to Commerce or Treasury secretary if needed, a source told The Associated Press.
Matthew Whitaker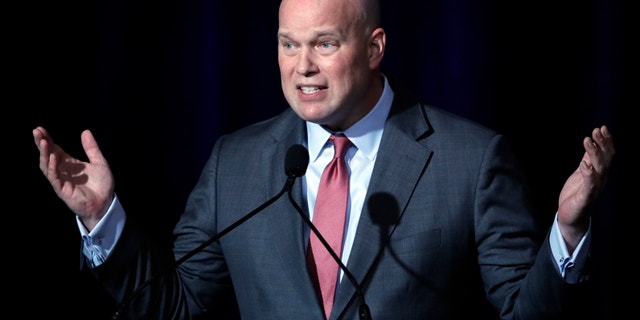 Acting Attorney General Matthew Whitaker is rumored to be a potential pick to replace Kelly. Whitaker took over leading the Justice Department in November after Jeff Sessions resigned.
MATTHEW WHITAKER TO REPLACE JEFF SESSIONS AS ACTING ATTORNEY GENERAL: 3 THINGS TO KNOW
The 49-year-old has been mired in controversy since he was elevated to acting attorney general – mostly stemming from comments he made before he joined the Justice Department.
Trump has nominated William Barr as the next attorney general.
David Bossie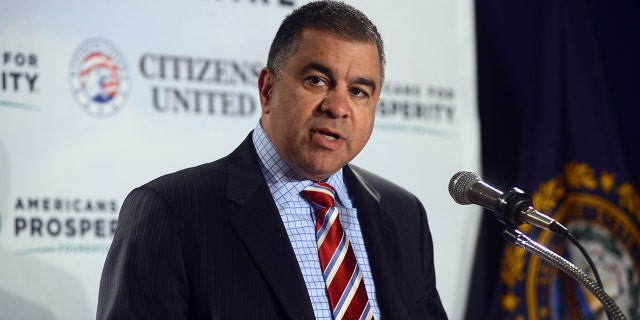 David Bossie, Trump's former deputy campaign manager, could be in the running for chief of staff, according to The Associated Press.
Bossie, 53, is a Fox News contributor and president of the nonprofit Citizens United.
Steven Mnuchin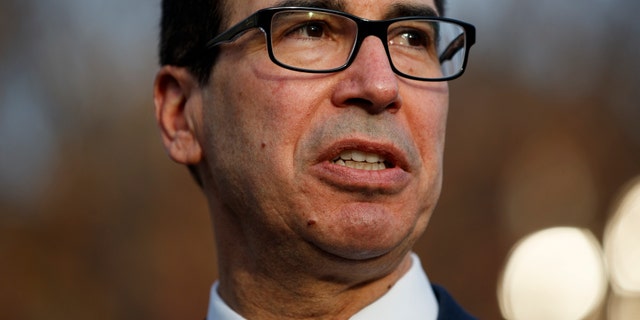 Treasury Secretary Steven Mnuchin, 55, is reportedly happy with his job – but he's also among those thought to be considered for the post.
Before working for Trump, Mnuchin founded and led hedge fund Dune Capital Management as well as Dune Entertainment, which invested in major Hollywood films such as "Avatar" and "The Devil Wears Prada." He is listed as an executive producer on other major films, including "American Sniper," "The Lego Movie" and "Suicide Squad."
Robert Lighthizer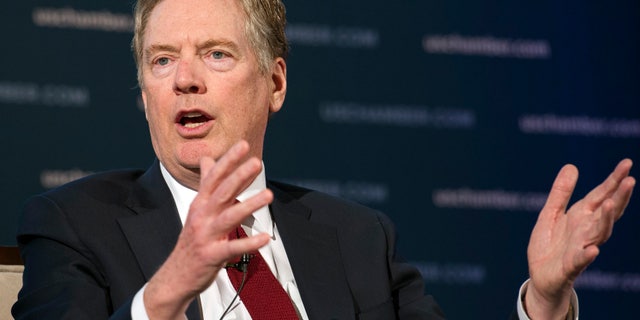 U.S. Trade Representative Robert Lighthizer, 71, is reportedly a candidate for the White House job. However, he told CBS News over the weekend he hasn't spoken to anyone at the White House about the position.
"First of all, I love John Kelly. In your whole life, you won't meet 50 people with his qualities of character and grit and determination and devotion," Lighthizer said. "He's done a great job for the president."
Lighthizer described his own job as "difficult" but said he was "happy" and "flattered" to do it.
Chris Christie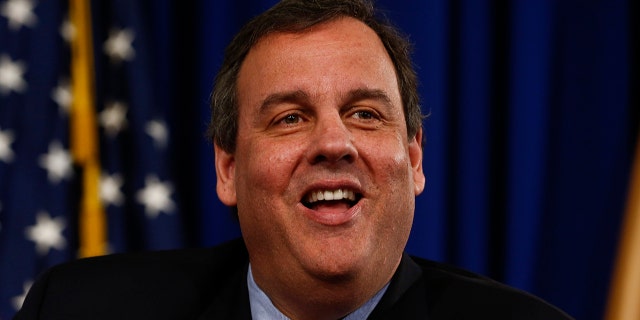 Former New Jersey Gov. Chris Christie has been floated as a possible chief of staff, The New York Times reported.
His work as a U.S. attorney and federal prosecutor could make Christie, 56, valuable to Trump.
The Associated Press contributed to this report.