Former President Donald Trump addressed his supporters in a late-night video Monday, where he maintained his innocence amid ongoing legal fights.
In a post on Truth Social, Trump called the "four horrible, radical, left Democratic investigations of your all-time favorite president" just an extension of the "most disgusting witch hunt in the history of our country."
The former president specifically referenced his ongoing legal fight in New York with Manhattan District Attorney Alvin Bragg.
The possible charges stem from a $130,000 hush-money payment that then-Trump lawyer Michael Cohen made to adult film star Stormy Daniels, whose legal name is Stephanie Clifford, in the weeks leading up to the 2016 presidential election in exchange for her silence about an alleged sexual encounter with Trump in 2006.
TRUMP PROBE: LAW ENFORCEMENT DON'T EXPECT ARRAIGNMENT UNTIL NEXT WEEK, VIRTUAL OPTION NOT CONSIDERED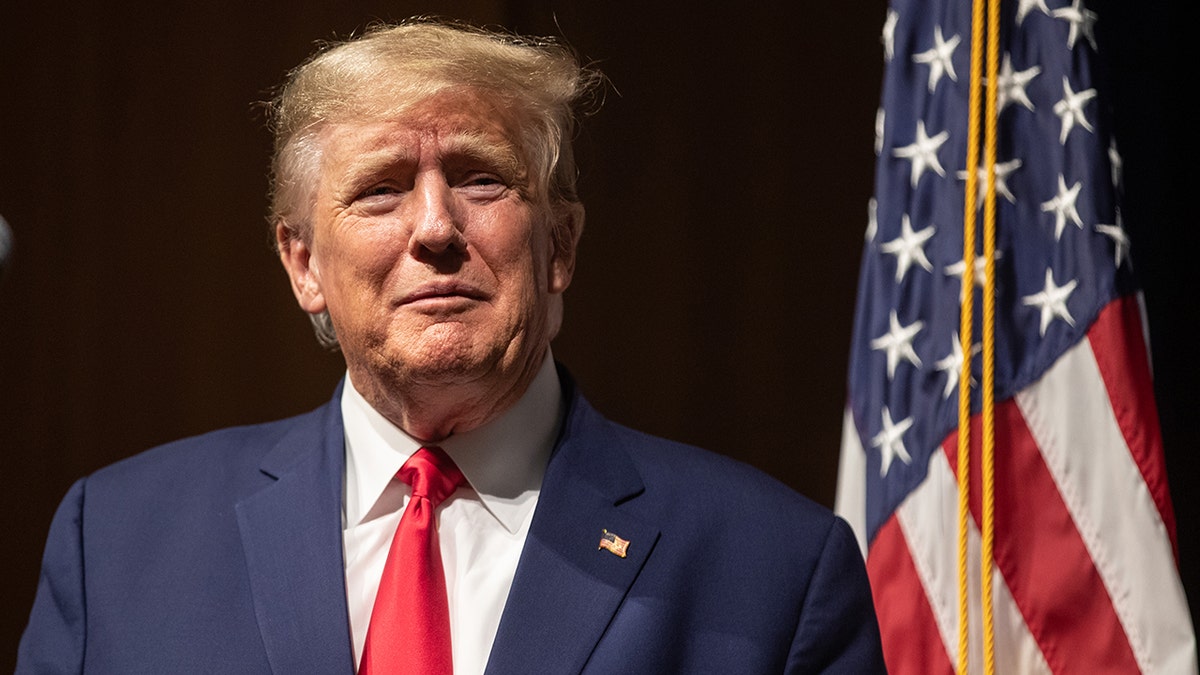 "It's gone on forever with Russia, Russia, Russia; Ukraine, Ukraine, Ukraine and the Mueller hoax," Trump said, referencing the investigation of Special Counsel Robert Mueller, who investigated his campaign for potential collusion with Russia during the same campaign. "It's an absolute disgrace, what's going on."
Trump added: "Remember this, with all of this work that they did on Mueller, no collusion. That's what the answer was. It was all no collusion."
The former president also referenced the Mar-a-Lago raid, where investigators found classified material, and a congressional investigation that ultimately found Trump guilty of motivating or influencing the Capitol protest on Jan. 6, 2021. He also referenced a phone call he had while serving in the White House shortly after Election Day with Secretary of State Brad Raffensperger in 2020 — which he called "absolutely perfect" — and the ongoing Stormy Daniels litigation, which Trump called an "extortion plot."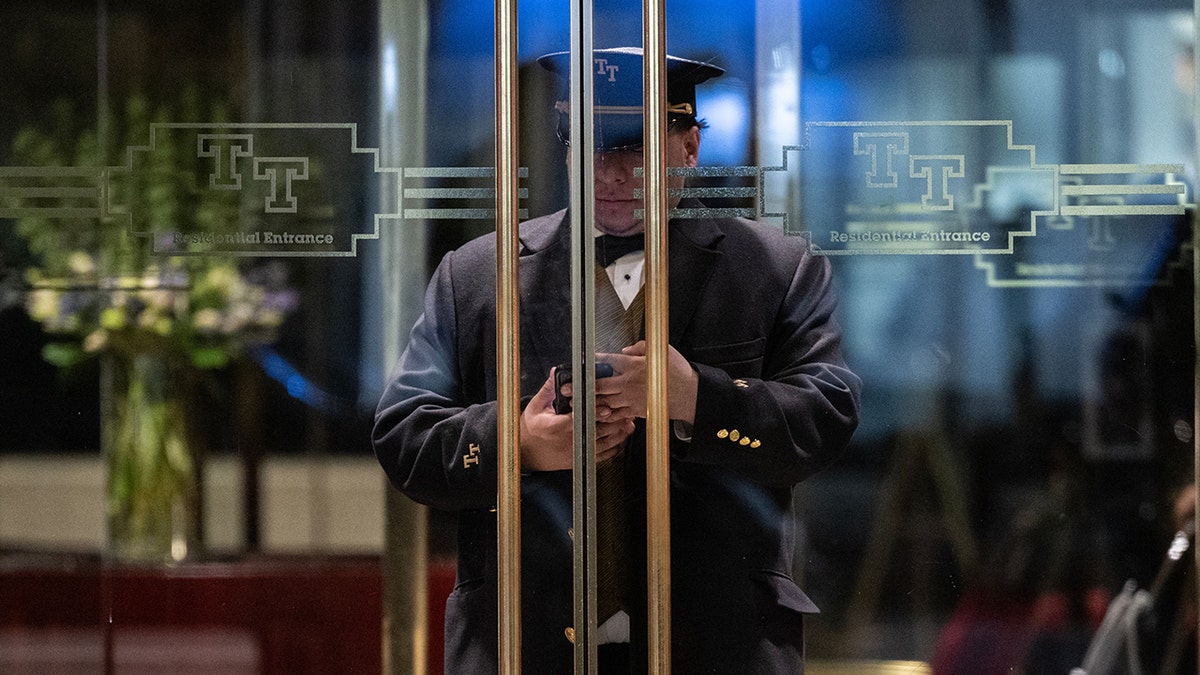 MANHATTAN DA BRAGG DECRIES TRUMP'S ATTEMPT TO 'INTIMIDATE' HIS OFFICE IN PRIVATE MEMO
He called these investigations "fake news" and maintained his innocence.
"Our enemies are desperate to stop us because they know we are the only ones who can stop them, and they know it strongly. Looking at the polls we're — not me, but we — are up by so much you can't even believe it," he said.
"We won twice, and now we've got to win a third time," the former president claimed.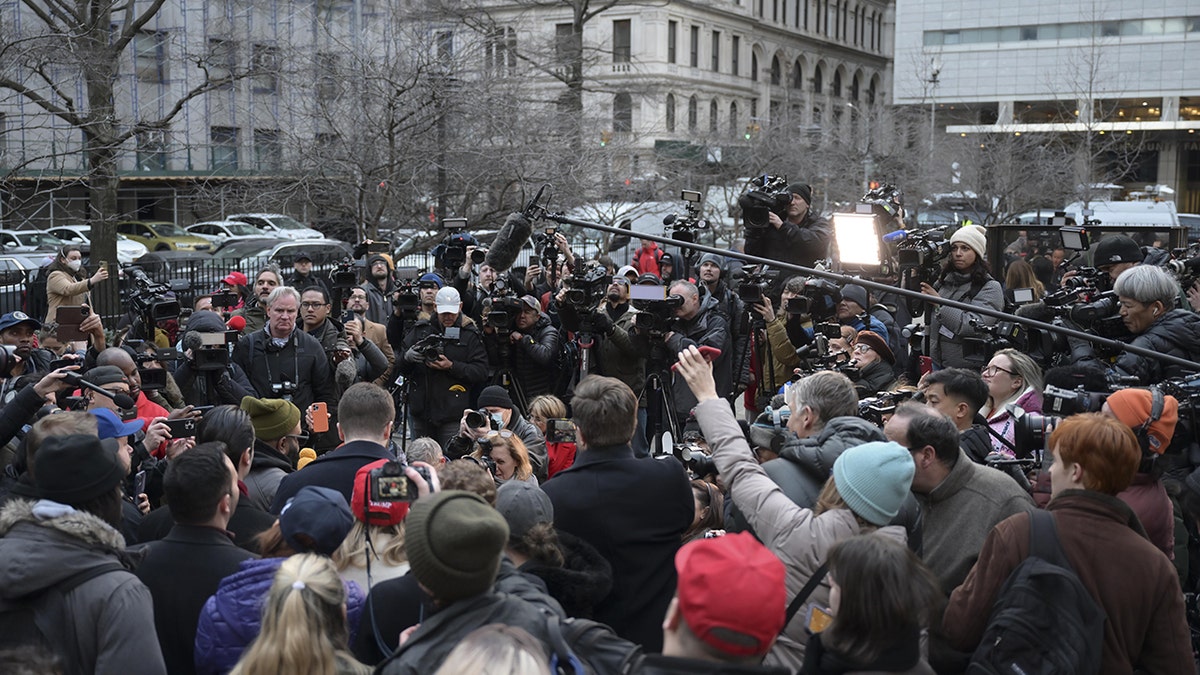 The decision on whether Trump will be indicted over the hush money lies in the hands of a Manhattan grand jury, which has been meeting for weeks.
MANHATTAN DA'S CASE MAY BE 'WEAKEST' ONE AGAINST DONALD TRUMP, MSNBC HOSTS AND GUESTS FRET
Trump announced he expected to be arrested over a potential indictment.
While hosting events around the country, Trump continues to deny any wrongdoing and has criticized the Manhattan district attorney's office investigation as politically motivated.
CLICK HERE TO GET THE FOX NEWS APP
Trump denies having sex with her or paying Daniels.
Cohen pleaded guilty to violating federal campaign finance law in connection with the payments.
Fox News' Brooke Singman and The Associated Press contributed to this report.