Today's Power Play: Boeing Health Care Notices Sting Murray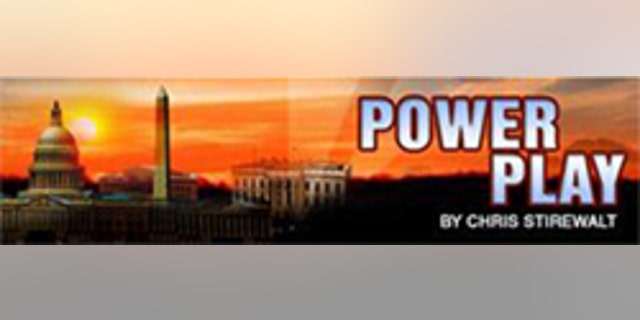 ((Get exclusive political content before anyone else --like today's battleground polls-- with Fox New's AEHQ iPhone app))
Boeing Obamacare Notices Sting Murray
In what could be a game changer for the deadlocked Washington Senate race, Boeing notified 90,000 employees, concentrated in huge plants in Washington, that their health premiums would increase next year as the company braces for the impact of President Obama's national health care law.
Citing the need to shift plans to avoid new taxes in the plan, the company will increase annual deductibles for employees' family plans by $300 to $900.
The letters to tens of thousands of Boeing employees in Washington will powerfully reinforce the message from Sen. Patty Murray's Republican challenger, Dino Rossi, that the president's health care law is bad for the state's top employer.
At their debate Thursday, Murray defended the law and said that it would help the state, rebutting Rossi's claim that the legislation had passed without being read by saying "Not only did I read it, I helped write it."
Obama's Day
President Obama and Mrs. Obama are both off the campaign trail today, but Vice President Biden is still stumping.
Biden will head to Washington state and California to campaign for vulnerable Democratic Sens. Patty Murray and Barbara Boxer. He'll stay out west for a Nevada visit on Wednesday.
Biden is playing a bit of advance man on the trip. Obama will be following the same route later in the week, including a rally for Murray on Thursday.
Follow the Money -- $1 Billion House
Contributions to House candidates this year had already reached $950 million by the end of September according to a new study by CQ MoneyLine.
In 2008, the current record year, total receipts just barely topped $1 million. With candidates having taken in nearly that much with a month of intense fundraising to go, the old record looks certain to fall.
The two parties are close in overall fundraising with Republicans having raised $491 million and Democrats taking in $456 million. Democrats, though, did far better in early fundraising last year before their majority looked so badly imperiled.
VFW Wins Battle With its PAC
After a fight over endorsement of several liberal Democrats, including Sen. Barbara Boxer and House Speaker Nancy Pelosi, the Veterans of Foreign Wars has effectively disbanded its political action committee.
The PAC operated separately from the VFW itself and refused to act when the parent organization asked them to rescind endorsements and support for candidates who angered many in the veterans group.
After the dispute last week, the VFW commander in chief ousted the PAC's 11-member board and sent a memo saying that he would seek the PAC's permanent dissolution at the group's next annual meeting.
Google Bombing the GOP
Chris Bowers, campaign director for the Daily Kos, is asking the Democratic political site's readers to churn up stories that involve past controversies surrounding Republican candidates and use Google search optimization methods to get the negative stories out on the front page of Web searches by undecided voters.
Rubio Welcomes Palin, Steele
Florida Senate candidate Marc Rubio is set to appear at a Republican National Committee rally/fundraiser Saturday with Sarah Palin and RNC chairman Michael Steele.
2012 Watch - Christie Makes a Distinction
Speaking to reporters on a brief pause in New Jersey during his marathon bout of national campaigning, Garden State Gov. Chris Christie told reporters: "I am not a candidate for president. If the vice presidency is offered to me, I will turn it down."
Mitt Romney and Tim Pawlenty aren't officially candidates for president either...
And Now, A Word From Charles
"The reason people will vote against the Democrats is because they don't get it and they can't think straight because of their fears is what you'd expect to hear from president who as a candidate spoke about the little people of the Midwest as clinging to God and guns.
This is disrespect and disdain he has for the American electorate.
It's simply shocking. If you are a Democrat do you want to run on a president who insults the electorate because it doesn't accept his arguments? This is not something if you are a Democrat and you want out there repeated, but I think it will be."
-- Charles Krauthammer on "Special Report with Bret Baier" discussing President Obama's remarks that voters weren't listening to "facts and science" offered by Democrats is because people are "hardwired not to always think clearly when we are scared."
The Day in Quotes
"We haven't fully decided, but I'm not sure if I'll appear in public with someone who's going to question my religion."
-- Rand Paul, Republican candidate for Senate in Kentucky, to Louisville NBC station WAVE discussing an attack ad from Democrat Jack Conway that questions Paul's Christianity.
"I wouldn't have done it. And it looks like it's backfiring."
-- Rep. John Yarmuth (D-KY) to Huffington Post columnist Howard Fineman on the attack by Democratic Senate candidate Jack Conway on Republican Rand Paul's Christianity.
"I'm not questioning his faith, I'm questioning his actions"
-- Jack Conway appearing on MSNBC to defend his ad questioning Paul's Christianity.
"I understand the disgust at Albany and I share it, but that is not the story of New York state government, my friends."
-- Andrew Cuomo, New York attorney general and Democratic candidate for governor, debating his opponents at Hofstra University.
"My plan scares to death these politicians in Albany. That's why they call me crazy,"
-- Carl Paladino, Republican candidate for New York governor, in Monday night's debate after laying out his platform for reforming state government.
"When you gotta go, you gotta go."
- Carl Paladino's campaign manager, Michael Caputo, explaining to the New York Times why the candidate accidentally walked off stage during the debate's closing statements in search of the men's room.
"I think [for] some in the GOP, it's their last shot, it's their last chance. We will lose faith and we will be disappointed and disenchanted from them if they start straying from the bedrock principles that can grow our economy. If they start straying, then why not a third party? That's what people are going to start asking."
- Sarah Palin in an interview with Fox News Correspondent Griff Jenkins.
"If we Republicans get a second chance and screw it up, we'll be put in the wilderness for a generation."
-- Scott Bruun, the Oregon Republican challenging Rep. Kurt Schrader, to the Wall Street Journal.
"WH spokesman Robert Gibbs cancels his press briefing today. Probably didn't want a lot of Mythbuster questions."
-- Tweet by CBS News' White House correspondent Mark Knoller.
"I wasn't against Charlie, I was pissed at Bush. Now I'm doing everything I can to get Charlie back in Congress."
-- Gerald Coogan, a New London, N.H. businessman, to the Wall Street Journal on why he will vote to return Charlie Bass to Congress after helping vote him out in 2006.
"If you can't man up in the face of this superficial malarkey, then you're not man enough to do the job."
-- Former House Majority Leader Dick Armey (R-TX) to the Wall Street Journal on conservative candidates who are afraid of being accused of callousness for seeking entitlement reforms.
"I'm all for letting Democrats spend their money defending a bill most people don't want."
-- Glen Bolger, a leading Republican pollster, when asked by the Associated Press about the handful of Democrats running ads in defense of President Obama's national health-care law.
"You have 14.4 percent unemployment, highest in the nation. Why in the world won't you fire him?"-- Sarah Palin talking about Senate Majority Leader Harry Reid at a Reno, Nev. rally to kick off a Tea Party Express bus tour.
"It's a matter of principle and it's a matter of federalism, but beyond that it's darn expensive."
- Gov. Bob McDonnell (R-VA) "On the Record with Greta Van Susteren" speaking about the commonwealth's lawsuit opposing President Obama's national health-care law."So that's what we want is a secure and sovereign nation and, you know, I don't know that all of you are Latino. Some of you look a little more Asian to me. I don't know that. What we know, what we know about ourselves is that we are a melting pot in this country."
-- Nevada Republican Senate candidate Sharron Angle speaking to a group of Hispanic students.
"I would run an attack ad against you and tell everyone about the promises you don't keep,"
-- Sen. Michael Bennet relaying to the Washington Post his daughter's response when he raised the possibility of not getting a family dog after Election Day.