Ted Cruz, Beto O'Rourke smile for photo in Texas airport in first meeting since election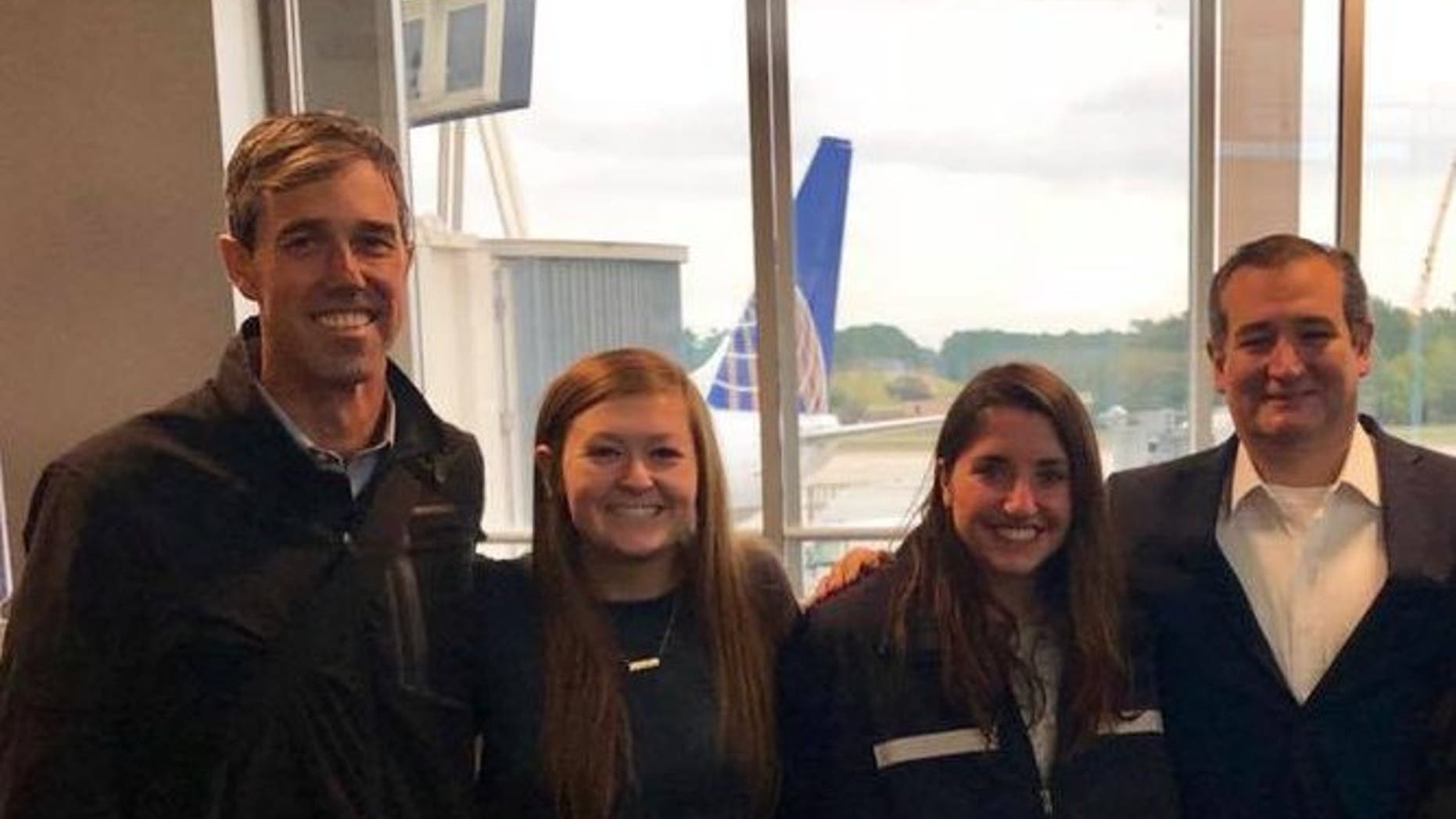 Political rivals Ted Cruz and Beto O'Rourke, fresh off their heated race for a Texas Senate seat, were recently spotted flying out of the state, apparently on the same flight to Washington, D.C.
A photo of the two, posing alongside fans, was posted online Tuesday by Tiffany Easter. She wrote that O'Rourke and Cruz were both on her flight from George Bush International Airport in Houston.
"Beto, noticed Ted sitting down and walked over to congratulate him on his re-election campaign," Easter wrote. "It was the first time they had seen each other since the election and the entire conversation was both of them talking about how they could move forward TOGETHER."
CELEBS REACT TO TED CRUZ DEFEATING BETO O'ROURKE IN TEXAS SENATE RACE: 'NOW HE CAN RUN FOR PRESIDENT'
"Today we literally watched them come together," Easter wrote of the encounter. "This is America. This is good. This is wholesome."
The Lone Star State senator retweeted Easter's photo on Twitter, in which she thanked the politicians "for the conversion [sic], courage, humility, and inspiration."
Cruz, a Republican, won a second term on Nov. 6 after running against Democratic challenger O'Rourke, who has served Texas in the U.S. House of Representatives since 2012.
Cruz beat O'Rourke 51 percent to 48 percent in one of the most closely-watched midterm elections.