State Department Rebuffs Watchdog's Advice Following Abortion Flap Over Kenya Constitution
By ,
Published December 23, 2015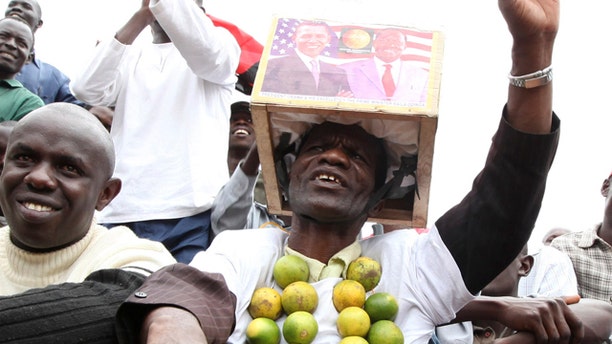 The State Department has rejected advice from a government watchdog that it develop "specific guidance" to comply with restrictions on funding for abortion laws overseas, after a heated debate last year over abortion language in the Kenyan constitution.
The Government Accountability Office had called for an internal review following the controversy and confusion over how U.S. aid was contributing to the drafting in 2010 of a new Kenyan constitution. The U.S. provided $18 million through the U.S. Agency for International Development since fiscal year 2008 to groups supporting the reform process -- some of those groups addressed the issue of abortion, though U.S. laws prohibits certain U.S. aid from being used to lobby on the issue.
An inspector general report last year cleared the Obama administration of wrongdoing. But the GAO in its review out Monday said neither USAID nor the State Department has "clear guidance" on how to comply with the law.
The State Department, responding to recommendations that it address the problem, agreed to "inform" employees about the law so they can "seek appropriate guidance."
But in a statement provided to the GAO in late September, the department said it did not see much use in drafting any specific guidelines.
"Determining whether activities are prohibited requires an understanding of the specific facts of any particular case," the department said, adding that it prefers to address the issue on a "case-by-case" basis.
In the case of Kenya's constitution, congressional Republicans raised serious concerns last year about the work being done on the abortion issue by U.S.-funded groups.
While some groups were merely informing Kenyans about the abortion provisions in the document, the GAO report noted that the U.S.-funded International Development Law Organization issued a report suggesting abortion laws be loosened.
The final document ended up stating that life begins at conception, allowing abortion only in limited circumstances like when the health of the mother is at risk.
https://www.foxnews.com/politics/state-department-rebuffs-watchdogs-advice-following-abortion-flap-over-kenya-constitution