Some Republicans Press for End to Afghan War After Bin Laden's Death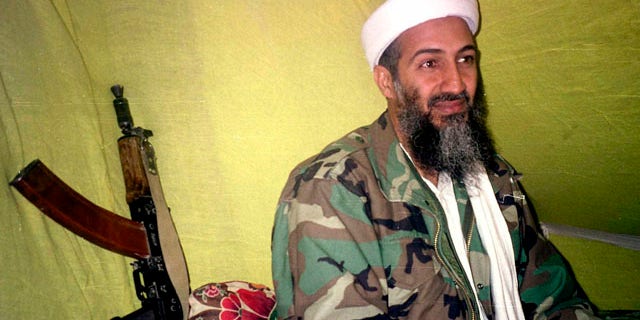 NEWYou can now listen to Fox News articles!
After the killing of Usama bin Laden, liberal Democrats aren't the only ones calling for an end to the 10-year conflict in Afghanistan.
Some Republican lawmakers are questioning why the U.S. continues to operate in Afghanistan, which they now call a lost cause of a nation. Some cite a treasure trove of intelligence collected from bin Laden's suburban hideout in Pakistan, which suggests terrorists are looking for big bombs and ways to hit U.S. interests.
Rep. Jason Chaffetz, R-Utah, and Peter Welch, D-Vt., are offering an amendment to a Defense Department spending bill that would end in the war in Afghanistan by forcing U.S. combat troops to withdraw, leaving only forces directly involved in counterterrorism operations. The amendment would require the secretary of defense to submit a withdrawal plan to Congress within 60 days of enactment.
"It is long past time to bring the war in Afghanistan to an end," the lawmakers said in a joint statement. "After 10 costly years, it is crystal clear that the U.S. strategy of nation building in a corrupt country with a minimal Al Qaeda presence is not working."
"Terrorism is a decentralized threat to America's national security, and our counterterrorism strategies should reflect that reality," they added. "The surgical mission that located and killed Usama bin Laden should be the model for America's anti-terrorism policy worldwide."
The Pentagon declined to comment on the calls from lawmakers, deferring to the White House.
"We serve at the pleasure of the White House," Pentagon spokeswoman Lt. Col. Beth Robbins told FoxNews.com. "We don't make policy. We carry out policy."
The White House has insisted that bin Laden's death will not change President Obama's plan to begin a "modest" withdrawal of troops from Afghanistan beginning in July that will continue until all combat forces are gone by 2014.
The White House is reportedly considering withdrawing as many as 10,000 troops by the end of this year -- about 10 percent of the 100,000 troops there now. The White House has warned that a precipitous drawdown could undermine U.S. gains in southern Afghanistan, where the Taliban has traditionally held home court advantage.
Obama, who is in London as part of a weeklong trip to Europe, will speak Wednesday in Westminster Hall, addressing both houses of the British Parliament. White House officials said Tuesday that Obama's speech will highlight the alliance between the U.S. and Britain "turning a corner" after a difficult decade with combat missions ending in Iraq, Al Qaeda being weakened, bin Laden being killed and a security transition set to begin in Afghanistan.
"In that context, it's a new world," White House Deputy National Security Adviser Ben Rhodes said.
But that hasn't deterred some Republicans from pressing the White House to shift strategies in Afghanistan. Rep. Ron Paul, R-Texas, has seized on bin Laden's death to revive his longtime effort to end the war. Paul, who is running for president, also wants to substantially reduce the U.S. military presence around the world.
Reps. Walter Jones of North Carolina and Jimmy Duncan of Tennessee have also called for a bigger withdrawal than the White House plans, saying they were "disappointed" by reports of the proposed 10,000 troops coming home this year.
"With the recent death of bin Laden, it was proven that it does not take 100,000 troops to fight the war on terror," they said in a joint statement. "Bringing home such a limited number of troops continues to prolong this war, which will taken another 10 years for a complete withdrawal at this current rate."
Chaffetz and Welch sent Obama a letter calling for him to abandon the nation-building strategy in Afghanistan to focus on missions like the one that killed bin Laden.
"After fighting the longest war in the history of the United States of America, it's time to redeploy our resources to address our most pressing threats," they wrote. "It's time to bring the formal war in Afghanistan to an end as we adapt to the changing demands of a different kind of war."
A group of three Democrats and three Republicans also signed the letter.
At a hearing on Afghanistan earlier this month, Sen. Dick Lugar, the top Republican on the Senate Foreign Relations Committee, questioned whether the war was worth the cost in the wake of bin Laden's death.
"With Al Qaeda largely displaced from the country, but franchised in other locations, Afghanistan does not carry a strategic value that justifies 100,000 American troops and a $100 billion per year cost, especially given current fiscal restraints."
Lugar also warned in an opinion article published in the Washington Times that Al Qaeda may try to avenge bin Laden's death through nuclear or chemical weapons. He called for the U.S. to continue a program seeking to eliminate weapons of mass destruction in countries where they are discovered and to step up efforts to control biological weapons and pathogens, especially in Africa.
"Our military and intelligence personnel deserve high praise for killing bin Laden, but the fact that it took nearly 10 years illustrates the difficulty in containing and capturing individual terrorists," he wrote. "That makes it all the more important that we do everything we can to deprive terrorists of access to deadly materials that could be used to carry out a devastating attack in the United States."
Frank Gaffney, a critic of the president and the president of the Center for Security Policy, is opposed to pulling out -- even modestly in July.
"Afghanistan -- now no longer George Bush's war, but Barack Obama's -- is, if anything, in even worse shape," he said in a statement, accusing the administration of "negotiating the Afghans' surrender to the Taliban."
"Again, the president's insistence that U.S. forces will begin coming out of theater this summer signals to friends and foes alike that we will not stay the course," he said. "The only question now is: How ignominious will be our defeat at the hands of those we routed after 9/11, and their Pakistani, Chinese, Iranian and Russian friends?"