'Sick:' Trump slams reports of 'second meeting' with Putin at G-20
By ,
Published September 27, 2017
President Trump lashed out at reports that he and Russian President Vladimir Putin had a second, previously undisclosed talk during the G-20 summit in Germany earlier this month.
The president said the dinner at which the encounter took place was known to members of the media who were covering the event.
In a follow-up tweet, Trump decried the media for, as he put it, "becoming more and more dishonest!"
"Even a dinner arranged for top 20 leaders in Germany is made to look sinister," the president wrote.
A White House spokesman confirmed the conversation between the American and Russian leaders to Fox News earlier Tuesday.
An administration official said Trump and Putin "briefly" spoke during a dinner the night of the G-20 summit.
First lady Melania Trump was seated next to Putin, and the president approached Putin at the end of the night, the official said. They spoke through a Russian translator.
The administration official pushed back against the interaction being characterized as a "meeting."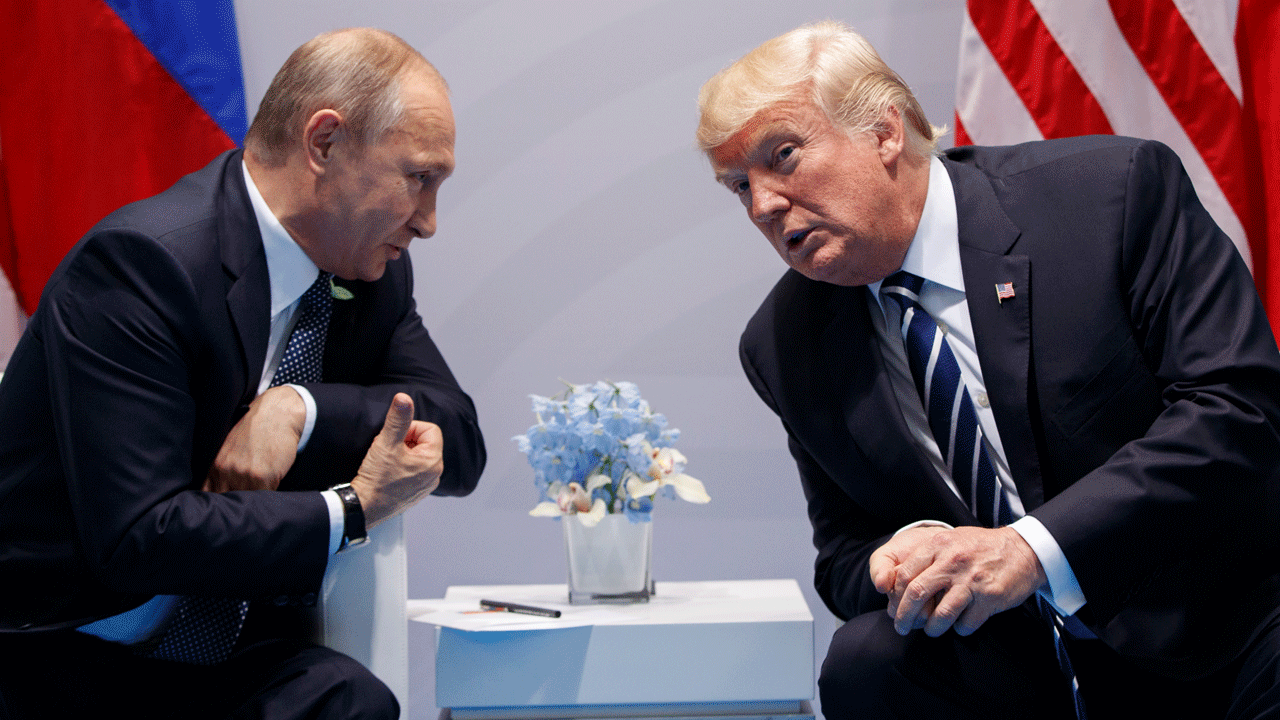 "There was no 'second meeting' between President Trump and President Putin, just a brief conversation at the end of a dinner," the official said. "The insinuation that the White House has tried to 'hide' a second meeting is false, malicious and absurd."
The official added: "It is not merely perfectly normal, it is part of a president's duties, to interact with world leaders."
Details about what transpired during the conversation were unclear.
Their first G-20 encounter, on July 7, lasted more than two hours. Trump later said he pressed the Russian president during that meeting about whether his government attempted to meddle in the 2016 presidential election.
Meanwhile, the White House on Tuesday night officially announced the president's appointment of former Utah Gov. Jon Huntsman to serve as ambassador to Russia. Huntsman is a former ambassador to China and Singapore who unsuccessfully ran for president as a Republican in 2012.
Fox News' Serafin Gomez and The Associated Press contributed to this report.

https://www.foxnews.com/politics/sick-trump-slams-reports-of-second-meeting-with-putin-at-g-20