Sen. Tim Scott kicking off 'Faith in America' listening tour, including ads in key 2024 primary state
Tim Scott sends out more signals as he appears to ramp up towards a 2024 presidential campaign
EXCLUSIVE – Sen. Tim Scott of South Carolina is embarking on what's being described as a "Faith in America" listening tour amid increased speculation that the rising star in the GOP is moving towards launching a 2024 presidential campaign.
The tour, which was shared first with Fox News on Wednesday, will kick of later this month with speeches in his home state — which holds the third contest in the Republican Party's presidential nominating calendar — and in Iowa, whose caucuses kick off the GOP's race for the White House.
In another sign that will generate more buzz about an increasingly likely White House run, Scott will run digital ads in Iowa ahead of his visit, paid for by his 2022 Senate re-election campaign.
Scott, the only Black Republican in the Senate one of the GOP's top fundraisers, will travel to Iowa to headline the Polk County Republican Party's Lincoln Dinner on Feb. 22 in West Des Moines, as Fox News first reported earlier this week. We're now learning that the senator earlier that day will deliver remarks on the importance of faith in America in a speech in Des Moines.
FIRST ON FOX: TIM SCOTT HEADED IN IOWA THIS MONTH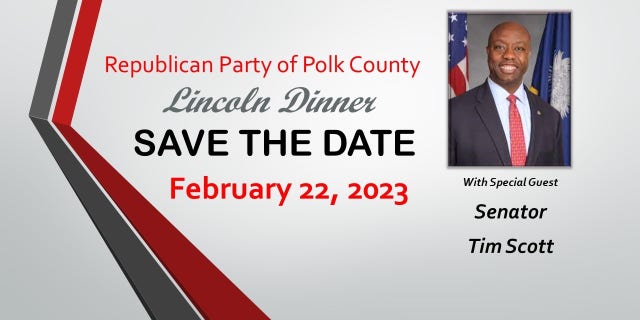 "If you're going to have a message about restoring faith in America, what better place to go? Iowa represents the heartland of America. They understand the importance of these conversations and respect for the process to give tough, honest feedback," said a Tim Scott advisor who asked to remain anonymous to speak more freely.
Six days earlier, on Feb. 16, the senator will hold an event in Charleston, South Carolina that commemorates Black History Month.
SOUTH CAROLINA'S NIKKI HALEY TO LAUNCH PRESIDENTIAL CAMPAIGN
"This tour will be more than just speeches and policy events. We have this great chance to listen to people across the country and to share a vision of hope and opportunity," the advisor said. "We look forward to taking our message to multiple other states over the coming months."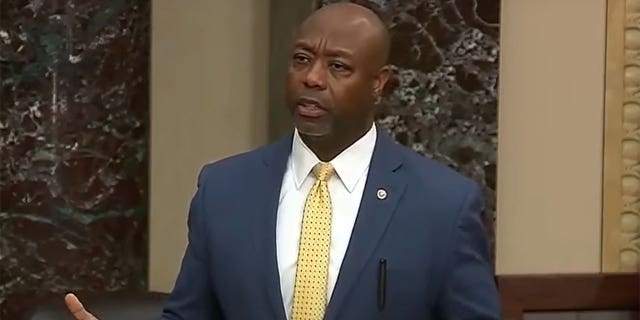 The advisor emphasized that "believing in this message and believing in this country and believing in each other is necessary for the next great American century to start."
Scott easily cruised to re-election in November to what he's said will be his final six-year term in the Senate.
2024 WATCH: TRUMP'S IN — HERE'S WHO ELSE MAY JOIN THE GOP PRESIDENTIAL PRIMARY FIELD
While Scott has repeatedly demurred when asked about 2024, he hinted in November at a possible future run during his re-election victory celebration by telling the story of how he took his grandfather to the polls in 2012, and that his grandfather proudly voted for him as well as for Democrat Barack Obama, the nation's first Black president.
"I wish he had lived long enough to see perhaps another man of color elected president of the United States," Scott said, before adding "but this time let it be a Republican."
Scott made three stops in Iowa last year to help fundraise and campaign for Republicans running in the 2022 midterm elections. He also made a couple of stops the past two years in New Hampshire, which for a century has held the first primary in the White House race and directly follows Iowa in the GOP presidential nominating calendar.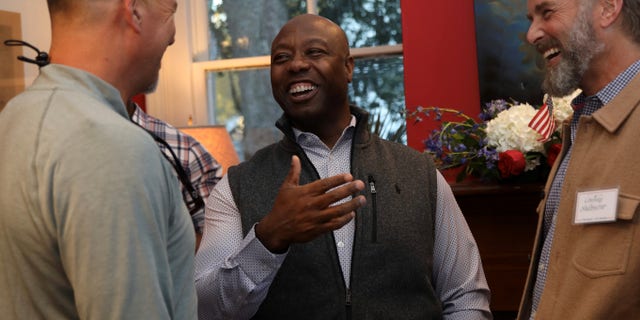 Overall, Scott held 67 events across 21 states, spending over $21 million on behalf of Republican candidates.
CLICK HERE TO GET THE FOX NEWS APP
If Scott ends up running for the White House, he won't be the only Republican contender from South Carolina.
Fox News confirmed on Tuesday that former two-term South Carolina Gov. Nikki Haley, who served as ambassador to the United Nations during former President Donald Trump's administration, will formally launch her campaign at an event in Charleston on Feb. 15.