Sen. Menendez Cites Conflicting Accounts Over Lockerbie Bomber's Treatment
By ,
Published December 23, 2015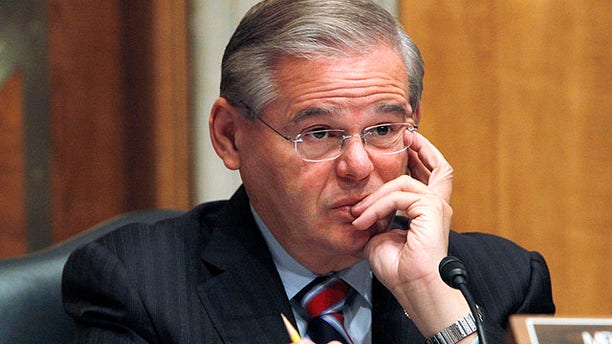 WASHINGTON -- A U.S. senator says that he has uncovered conflicting accounts of the treatment of the Lockerbie bomber prior to his release by Scotland last year on compassionate grounds.
Sen. Robert Menendez said at a hearing Wednesday that Abdel Baset al-Megrahi stated last year that he had not received chemotherapy -- and that medical records released by Scotland did not say he received that treatment.
But the senator said that information from a Scottish official closely involved with the case now says al-Megrahi did start chemotherapy in July 2009.
Menendez, a Democrat, said the conflicting accounts raise the question of who changed government documents -- and why.
https://www.foxnews.com/politics/sen-menendez-cites-conflicting-accounts-over-lockerbie-bombers-treatment