Secret Service turns off the tap on agents' boozing
By Jana Winter, ,
Published December 23, 2015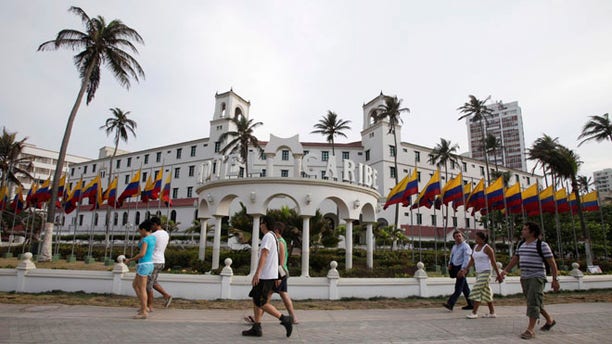 Looks like the party's over.
The Secret Service, after running into trouble for agents' bawdy behavior, is going on booze control -- putting out guidance telling agents that drinking on assignment is prohibited within 10 hours of reporting for duty and is effectively outlawed on-site once an official visit begins.
The new directive comes in the wake of the Colombia prostitution scandal that rocked the Secret Service earlier this year. Those rules have now been officially added to the agency's Human Resources and Training Manual, after the following email -- which was obtained by FoxNews.com -- went out:
"Alcohol may only be consumed in moderate amounts while off-duty on a TDY assignment and alcohol use is prohibited within 10 hours of reporting for duty.  Alcohol may not be consumed at the protectee hotel once the protective visit has begun.  See Human Resources and Training Manual, section PER-05(05), Miscellaneous Standards."
The email directive came from the Deputy Assistant Director of Human Resources and Training. It reflects new policy implemented after the Colombia scandal. FoxNews.com and other outlets have reported extensively on agents' behavior on assignment both inside and outside the United States.
What does "moderate amounts" of alcohol mean exactly? Nobody seems to know.
Ed Donovan, Secret Service spokesman, dodged the question when asked by FoxNews.com. Regarding the email, he said only:
"This is not 'new.' It's just the administrative implementation of the policy change from several months ago. That policy change was reported on extensively at the time."
He did not reply to a follow-up email asking again for clarity about the definition of "moderate."
Thirteen agents were sent home during the April international imbroglio that has tarnished the agency's reputation. An inspector general's investigation found six of the agents had brought prostitutes back to their Cartagena hotel room. Two other DHS OIG reports are nearing completion.
The new rules were described to FoxNews.com by one high-ranking agency official as "silly, hysterical and entirely unenforceable."
"As I said, there's B.C. and A.C.," another agent said, with a sigh. "Before Colombia and After Colombia."
Email Jana Winter at jana.winter@foxnews.com
https://www.foxnews.com/politics/secret-service-turns-off-the-tap-on-agents-boozing