School Officials: Alabama Law on Reporting Illegal Students is 'Impractical'
By Jonathan Serrie, ,
Published December 11, 2016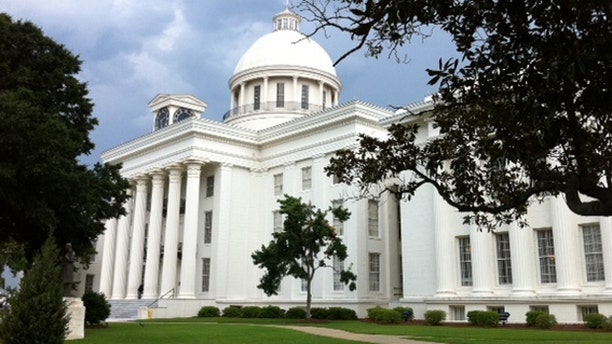 Some Alabama educators fear the state's new law cracking down on illegal immigration could jeopardize millions of dollars in federal funding for public schools.
At issue is one provision in the law requiring schools to report the number of undocumented students they enroll.
The law, which takes effect Sept. 1, requires schools to collect and report to the state proof of a student's age, as well as a new provision requiring proof of where a child was born.
Larry DiChiara, the superintendent of Phenix City Public Schools, said the requirement is impractical, if not unconstitutional.
"If a kid comes in here and speaks broken English, should we then begin some kind of document search on them?" DiChiara said. "Should we ask for their green card? Should we fingerprint them? We're certainly not gonna do these things."
Critics say schools should be in the business of education, not law enforcement.
But lawmakers behind the new legislation say it's all about statistics.
"We're not even requiring them to turn any specific person in," said Scott Beason, a Republican state senator.
According to Beason and other supporters of the law, Alabama taxpayers deserve an accurate assessment of how much they pay to educate the children of illegal immigrants.
While it is difficult to determine how many illegal immigrants attend Alabama's public schools, the Federation for American Immigration Reform, a non-profit advocacy group calling for tougher immigration reform, estimates the national cost of educating children of illegal immigrants at nearly $52 billion per year.
"We have a certain hypothesis of how much we're spending," Beason said. "But we need to begin to gather that data so we can prove how much of a problem it really is."
The federal McKinney-Vento Act prohibits public schools from turning away homeless or migrant children who lack birth certificates or proof of residency. Alabama educators, like superintendent DiChiara, say that even though the law does not require them to bar illegal immigrants from schools, the state reporting requirement may have the same effect, by scaring away undocumented students.
"If they're here and they're in this country, I'd rather that kid be in my classroom getting an education than sitting at home in fear," DiChiara said. "And I'm afraid that might happen."
Civil rights groups have already won temporary injunctions against portions of immigration laws in Arizona, Georgia, Indiana and Utah. But Alabama legislators say the late arrival of their law, which takes effect in September, has allowed them to learn from other states and draft policy that will hold up to legal challenges at home.
https://www.foxnews.com/politics/school-officials-alabama-law-on-reporting-illegal-students-is-impractical