Ron Paul Testing Presidential Waters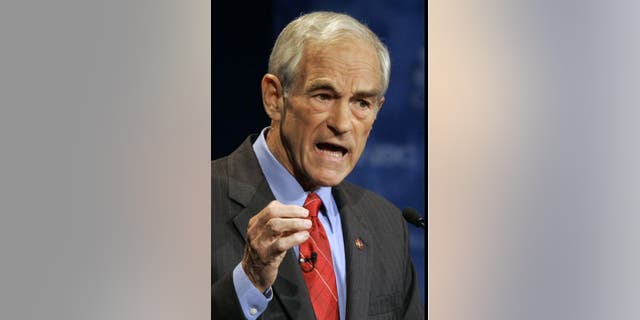 If his recent and repeated trips to Iowa and New Hampshire weren't enough to convince you, Rep. Ron Paul, R-Texas, now has a special "testing the waters" account that could easily be transferred to fund a presidential campaign should he decide to run.
Paul's top political adviser Jesse Benton told Fox News the account will be included in his Congressional campaign report to the Federal Election Commission.
Essentially, says Benton, if Paul runs for president "from day one" the campaign could "flip a switch" and the money would be transferred over, without the need to file any additional paperwork.
When will the switch be flipped? Paul himself has said he'll make a final decision soon, and it could be in the next few weeks. In the meantime, Rep. Paul will be busy with trips to college campuses in New Hampshire, Mississippi and Florida as well as a media blitz to promote his new book, due out April 19th.