RNC Chairman Fires 2012 Convention Planners Following Financial Concerns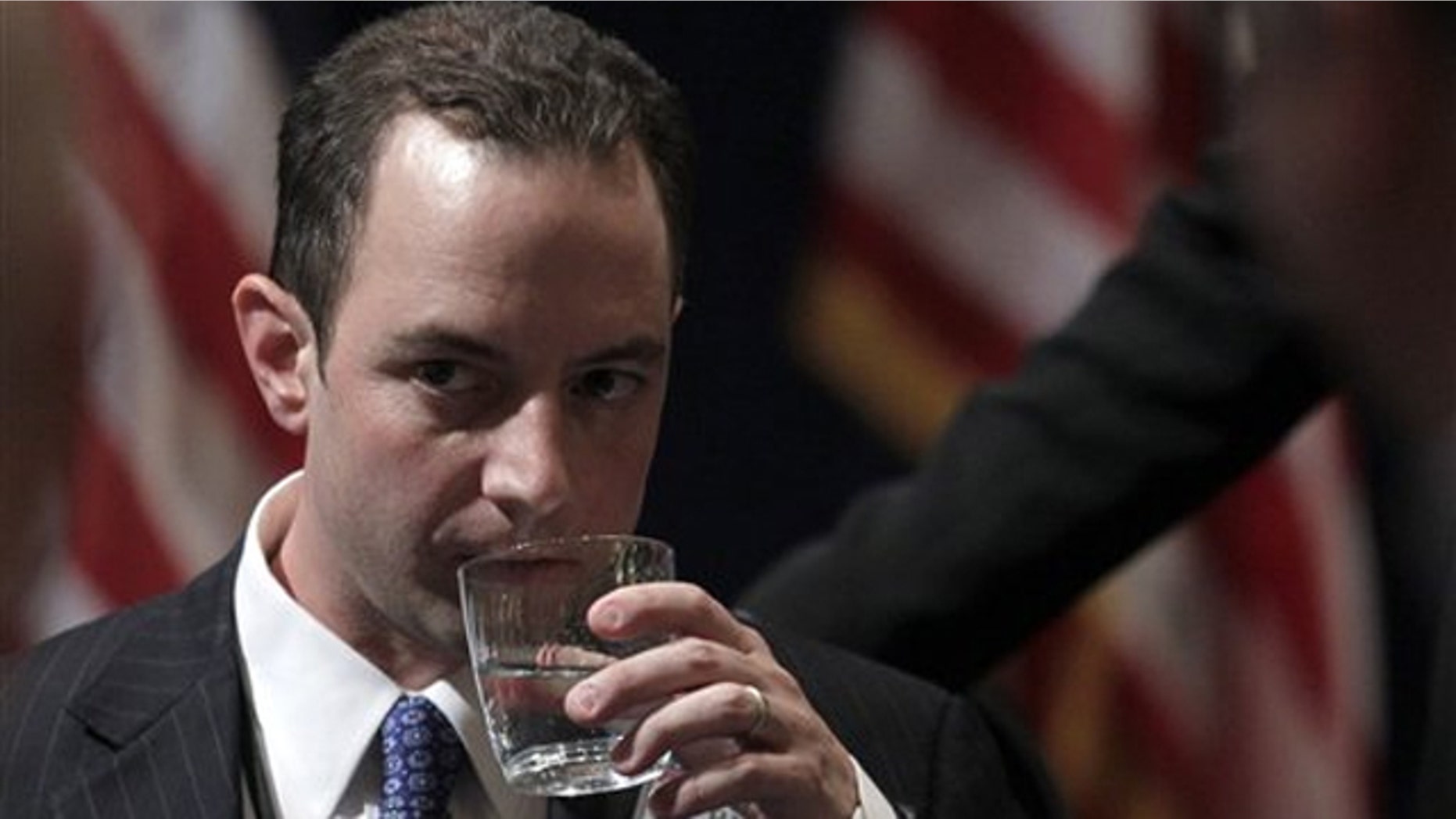 The new Republican National Committee chairman cleared house over the weekend on his 2012 convention planning committee, firing staffers who under ex-Chairman Michael Steele had racked up a hefty bill before the 2010 midterm election had even been held.
In one of his first official acts, Chairman Reince Priebus announced Sunday that he had made "some changes" to ensure a "successful" Republican National Convention. He announced that he had fired the convention liaison and the employees of the Committee on Arrangements, the panel responsible for planning the event.
"We are committed to holding a world-class 2012 Republican National Convention that will be worthy of the next president of the United States," Priebus said in a written statement. "I look forward to bringing on top-notch staff and planning a convention that all Republicans, especially our 2012 presidential nominee, can be proud of."
The announcement was Priebus' first step toward tackling a host of challenges at the Republican National Committee, including its $22 million debt and an image problem which festered under Steele's leadership. The convention liaison whom Priebus fired, Belinda Cook, was a close Steele aide reportedly hired for the convention role on a $15,000-a-month salary.
Some had questioned whether the position was necessary and why the RNC was shelling out so much money for the post so early in the calendar. Politico.com reported that the Committee on Arrangements had also spent $636,000 on the convention through September.
The move to hit the reset button on convention planning sends a message that Priebus is looking to rein in spending while the RNC tries to dig out of debt and lure back donors.
Priebus won the chairmanship Friday after seven rounds of voting. Steele dropped out about halfway through the daylong election process. Priebus had pledged to fix the RNC's troubled finances and hire competent staff.