Republicans Face Challenges with Latino Voters, Battleground State Polls Reveal
By ,
Published December 16, 2016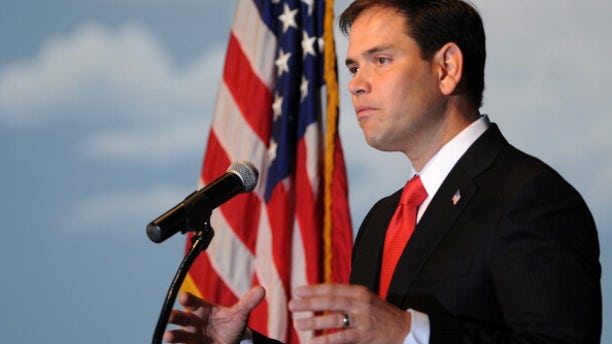 Hispanics feel the Republican Party does not respect their values and concerns, according to a recent study by two conservative groups.
The post-election survey of Latino voters in four critical swing states – Florida, Colorado, Nevada and New Mexico – provide more clarity on the growing gap between Republicans and Latinos voters.
Resurgent Republic and the Hispanic Leadership Network announced the findings on Wednesday.
"The results of our poll confirm, once again, that the policies offered by conservative candidates are more closely aligned with the values of Hispanic voters," said Hispanic Leadership Network Executive Director Jennifer S. Korn in a release. "But the tone of some Republicans running for office are alienating them."
The poll, which surveyed 400 Hispanic voters in the four states, had a margin of error of 4.9 percent. The studies were conducted from Nov. 28 to Dec. 7.
The results suggested the short and long-term steps that can improve the GOP's relationship with the Hispanic community.
"To be competitive nationally in the future, Republicans must do better among non-white Americans, especially Hispanic and Asians," concluded Whit Ayres, a Resurgent Republic Board Member. "If Republicans achieve 40 percent or more of Hispanics nationally, they can elect conservatives to national office. Setting for a quarter or less of the Hispanic vote nationally will relegate Republicans to a regional party with fewer national prospects."
The survey unveiled several notable findings:
Hispanic voters felt the Republican Party does not respect the values and concerns of the community by 51 to 44 percent in Florida alone. In New Mexico, it was 54 to 40 percent, 59 to 35 percent in Nevada and 63 to 30 percent in Colorado.
In addition, the majorities of voters for each battleground state said that the Republican Party "is anti-immigrant." The Democratic Party had strong leads on "understands the needs and concerns of Hispanic voters," as well as "makes an effort to win Hispanic voters."
A large portion of Hispanics per state believe the best way to create jobs is "to limit government spending, lower taxes and reduce excessive regulation."
Hispanic voters in the battleground states said that the economy was a crucial issue in determining their vote for president. But they also supported supported immigration policies, including border security and guest worker programs, and oppose "taking aggressive steps to seek out and deport as many undocumented immigrants as possible."
"Continuing on this path is political suicide for conservatives," Korn said. "It is up to the rising stars of the conservative moment, from [Wisconsin Congressman] Paul Ryan and [Florida Senator] Marco Rubio to [New Mexico Governor] Susana Martinez, to change the tide."
Follow us on twitter.com/foxnewslatino
Like us at facebook.com/foxnewslatino
https://www.foxnews.com/politics/republicans-face-challenges-with-latino-voters-battleground-state-polls-reveal