Republican Rep. David Valadao concedes to Dem TJ Cox in California House race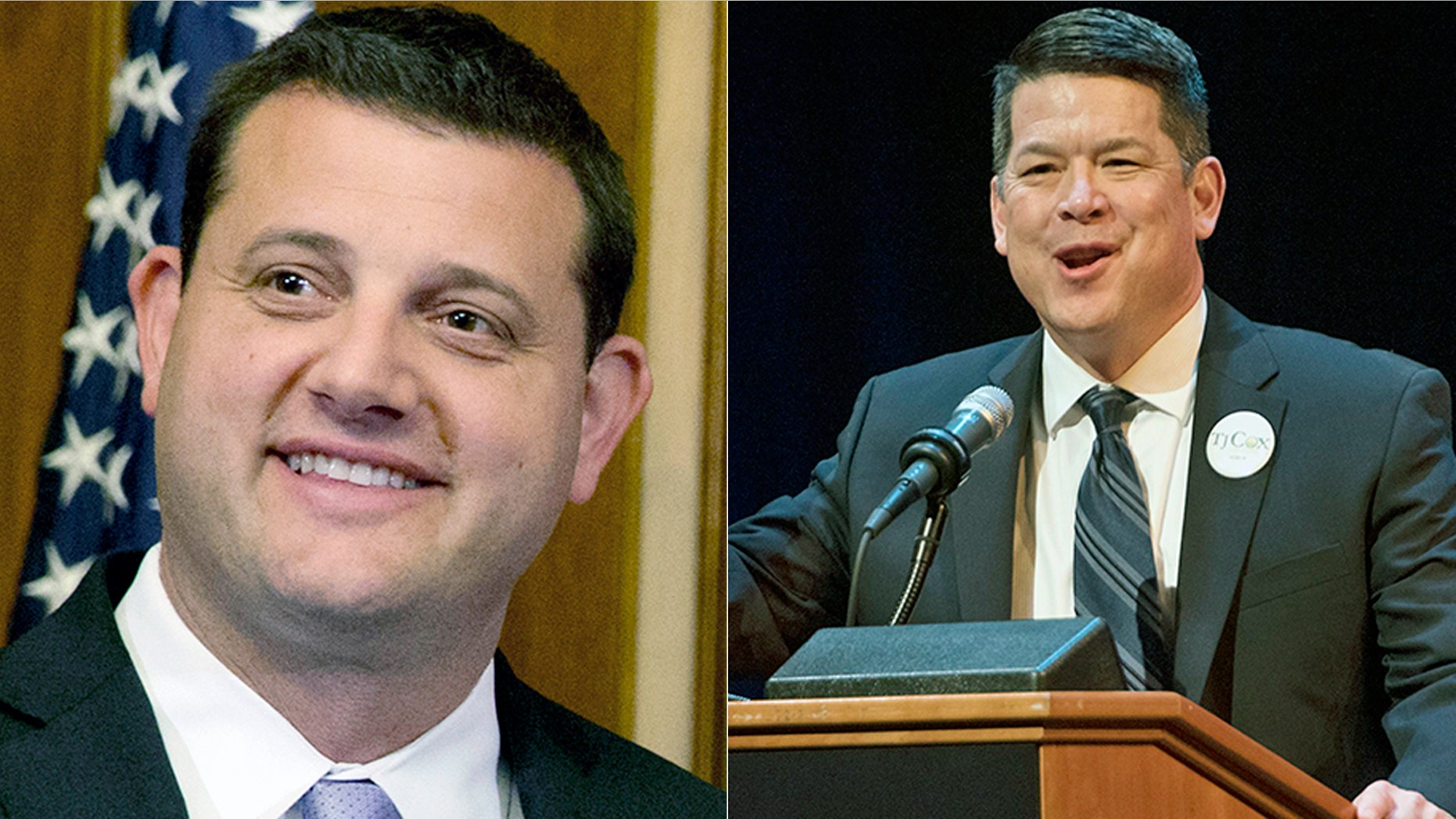 Rep. David Valadao, R-Calif., conceded to Democrat T.J. Cox Thursday, ending his bid for a fourth term in Congress a month after Election Day and eight days after Cox claimed victory in the race to represent California's 21st congressional district.
"Representing the Central Valley in Congress has been the honor of a lifetime," Valadao said in a statement. "... There is no doubt we are disappointed in the results, but we can take pride in knowing that we brought about real, tangible change ... Despite the outcome in this election, we must remain deliberate in our efforts to improve our community. There is always work to be completed and I can't wait to see what else our community can accomplish."
Cox, who trailed Valadao in the vote count until Nov. 26, led the incumbent by 862 votes out of more than 113,000 cast as of Thursday. His victory means Democrats have picked up seven House seats from the GOP in California and will begin the new session with a 46-7 advantage in the state's congressional delegation.
In all, Democrats now have 235 House seats, a net gain of 40 from the previous Congress. Republicans have 199 seats, pending the outcome of a disputed race in North Carolina's 9th Congressional District.
NORTH CAROLINA GOP SIGNALS POSSIBLE SUPPORT FOR NEW HOUSE ELECTION
In 2016, Valadao was elected to a third term by 13 percentage points, even though Democrats have a 16-point edge in voter registration. The dairy farmer and former state legislator had maintained his popularity by focusing on water issues critical to agriculture and had backed proposals to settle the legal status of people brought to the country illegally as children, a tip to the district's heavy Hispanic population.
Cox, an engineer who founded two nut-processing businesses, lashed Valadao in ads as a foot soldier for the Trump agenda who enjoyed government health benefits while voting to upend ObamaCare.
LAURA INGRAHAM: ARROGANT DEMS TALK UP THEIR OWN INTELLIGENCE, TALK DOWN YOURS
Golden State Republicans lost the last four Republican seats in Orange County, once a GOP stronghold. Democrats also picked up the last Republican-held House seat anchored in Los Angeles County, when Democrat Katie Hill ousted Republican Rep. Steve Knight, and the Central Valley seat held by Republican Rep. Jeff Denham, who was defeated by Democrat Josh Harder.
Democrats also were elected to every statewide office and the party holds a supermajority in both chambers of the state Legislature, and a 3.7-million advantage in voter registration.
The Associated Press contributed to this report.