Republican Foley Concedes in Connecticut Governor's Race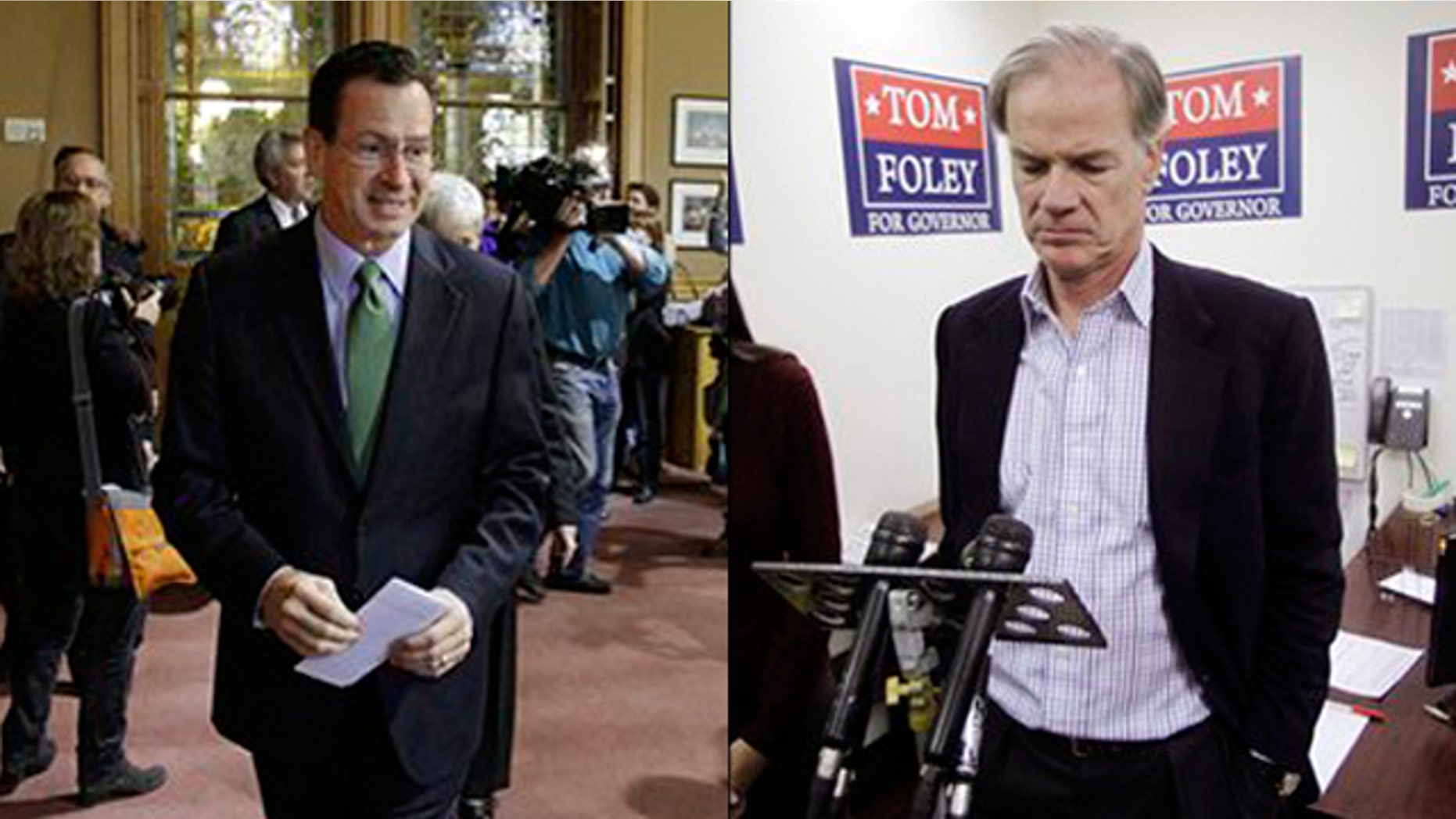 Republican Tom Foley conceded the Connecticut governor's race Monday to Democrat Dan Malloy, ending a tumultuous week of back-and-forth since Election Day.
Foley, a businessman, said his legal advisers determined that further challenges would not change the outcome.
His announcement comes as Connecticut Republicans seek both state and federal investigations into how the election was handled last week in Bridgeport. Thousands of people were allowed to vote after the polls closed using handmade ballots.
Ross Garber, an attorney hired by the party, sent a letter Monday to the U.S. Attorney's Office in Connecticut and the Chief States Attorney following a preliminary inquiry by the party into voting irregularities in the state's largest city.
Foley made the announcement three days after newly released vote totals showed him trailing 566,178 votes to 560,862 by unofficial count -- well beyond the 2,000 vote threshold for an automatic recount.
Malloy, the former mayor of Stamford, will take over from Gov. M. Jodi Rell, a Republican who did not run for re-election. The Alaska Senate race remains the only oustanding statewide count to be completed.
NewsCore and The Associated Press contributed to this report.