Priebus Taps GOP Insiders To Rebuild The RNC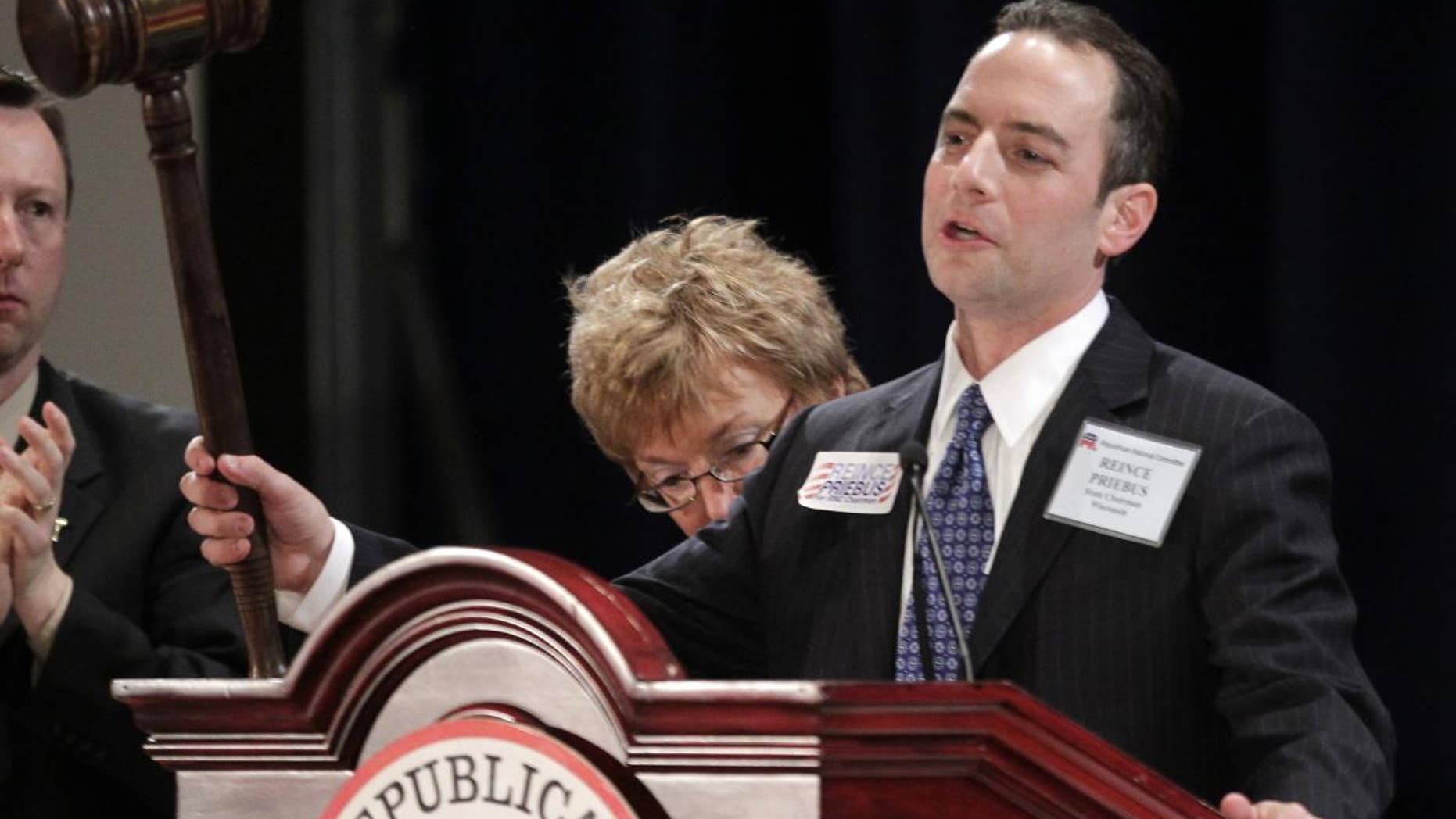 In a nod to the traditional GOP establishment, new RNC Chairman Rience Priebus announced a transition team Wednesday that's full of familiar faces among Washington Republicans.
The new transition team is chaired by Ed Gillespie, a former RNC chairman with close ties to former President George W. Bush. Gillespie, who was known for running a disciplined organization when he chaired the RNC, is seen by some observers as one of the most effective leaders in RNC history.
Nick Ayers, the former Executive Director of the Republican Governor's Association, under the leadership Mississippi Governor Haley Barbour, is the team's director.
The RNC is more than $21 million in debt and within hours of his election as head the party, Priebus began cleaning house, firing many loyalists to former Chairman Michael Steele, most notably staffers for the organizers of the 2012 Republican National Convention that Steele had installed months earlier.
Henry Barbour, the national committeeman from Mississippi and nephew of Mississippi Governor Haley Barbour, is a co-chair of the team.
"Today, I am honored to announce the team that will help ensure Republicans have a top-notch ground game in the 2012 election cycle," Priebus said in a statement. "Together, we will build on our success in 2010 and take back the White House and the United States Senate."
Here's a list of other members of the RNC transition team Priebus has assembled:
Transition Team Members
Reince Priebus
Steve King, Wisconsin
Betti Hill, Montana
Sharon Day, Florida
Demetra DeMonte, Illinois
Tony Parker, District of Columbia
Bruce Ash, Arizona
Mary Buestrin, Wisconsin
Jim Bopp, Indiana
Louis Pope, Maryland
Jan Staples, Maine
Alec Poitevint, Georgia
Ruth Ulrich, Louisiana
Jeff Kent, Washington
Miriam Hellreich, Hawaii
De Carlson, Nebraska
Pete Ricketts, Nebraska
Joyce Lyons Terhes, Maryland
Bill Crocker, Texas
Cindy Costa, South Carolina
Sharon Giese, Arizona
Bruce Hough, Utah
FOX News producer Jake Gibson contributed to this story.