Press Secretary Jay Carney - Day 1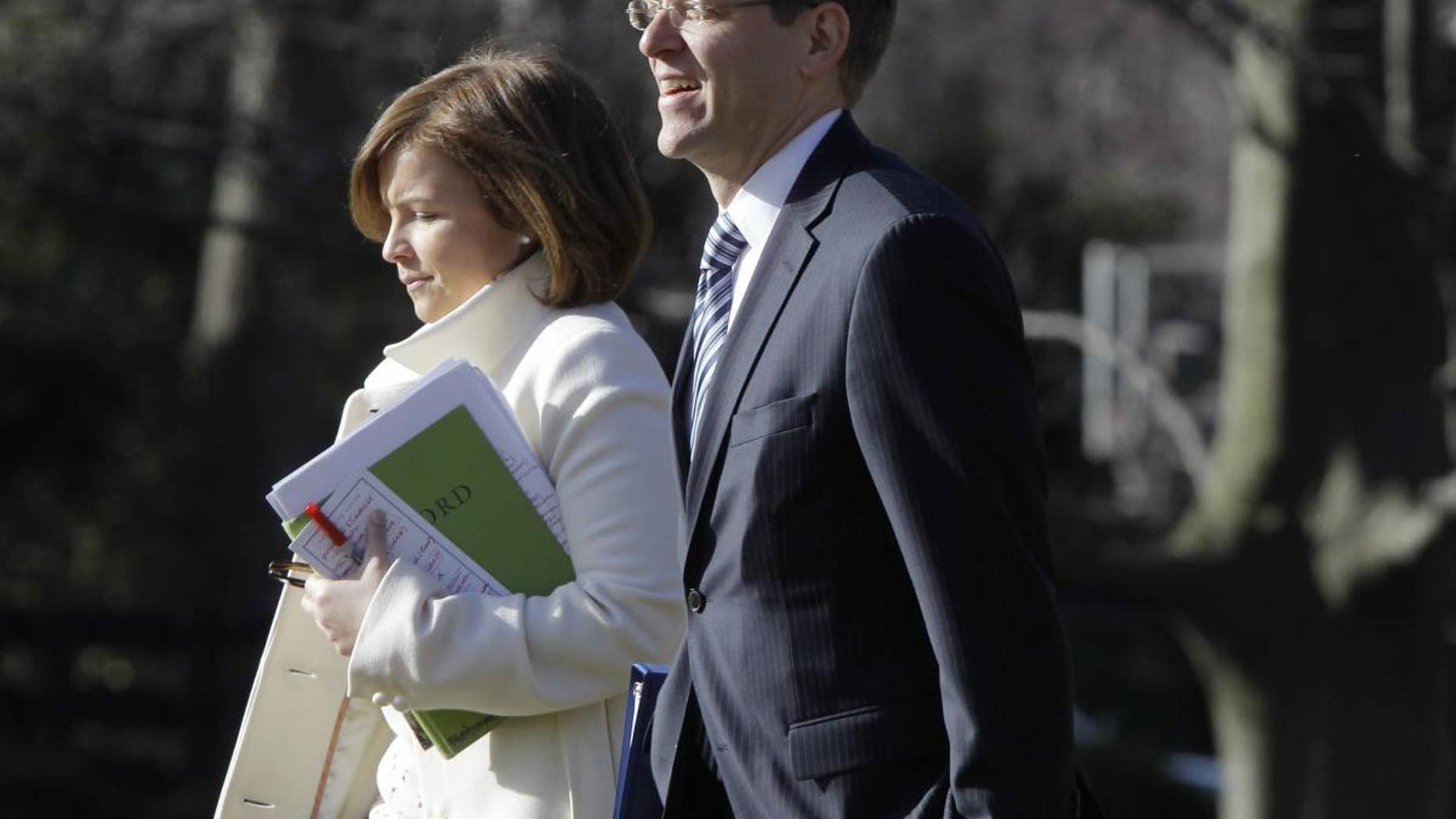 It's the first day on the job for Jay Carney as the White House Press Secretary, and he wasted no time in enjoying a perk of the job - a ride on Marine One.
Carney joined President Obama on the chopper for a ride to Maryland where Obama will visit a school and talk about his 2012 budget.
But that's all we'll see of Carney today. Unlike his predecessor Robert Gibbs, who briefed a packed room on his first day, Carney is not holding a press briefing. Instead, reporters will hear from Council of Economic Advisers Chair Austan Goolsbee and OMB Director Jack Lew on the budget.
The White House hasn't said if Carney will brief reporters at all this week, but here's hoping!