President Obama Cuts Vineyard Vacation Short Due To Hurricane Irene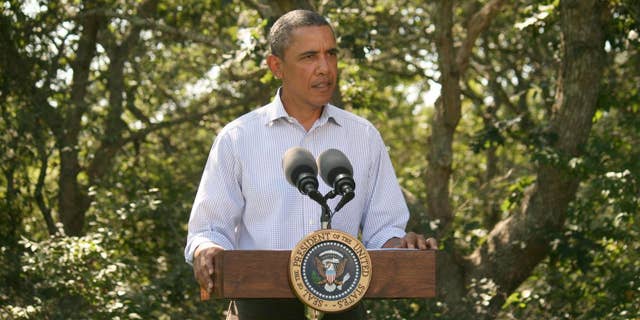 President Obama will return to Washington Friday evening in order to monitor Hurricane Irene from the White House this weekend. "He felt prudent that he needs to be at the White House with his team," White House spokesman Josh Earnest announced to reporters Friday afternoon.
The president earlier delivered a statement to the American people about the seriousness of the impending storm. But not his own precautions.
Earnest stressed that the change in travel was not a safety or security need. For days the White House has been saying that the responsibilities of the office of president travel with the president, and that Mr. Obama is more than capable of monitoring the needs of the office from Martha's Vineyard. But Friday Earnest said the president now feels its best for him to be at the White House to follow the hurricane.
Irene in still a full day away from the Washington area and the weather in the Vineyard appeared perfect for a round of golf But the first lady and the Obama daughters will leave the Vineyard with the president Friday evening.