'Possible discharge' for George H.W. Bush could come soon, spokesman says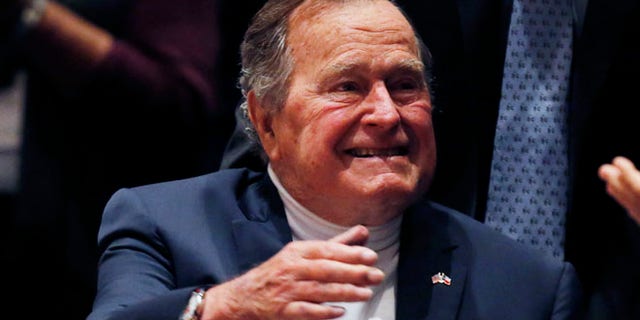 Former president George H.W. Bush will remain in a Houston hospital for now but a "possible discharge" could come soon, a spokesman said Sunday.
Family spokesman Jim McGrath said the 90-year-old will remain for now at Methodist Hospital for observation after experiencing shortness of breath earlier this week.
Bush, the oldest living former U.S. president, was taken by ambulance to the hospital Tuesday for what was reported as a precaution.
Two years ago he spent nearly two months, including Christmas, at the same hospital for treatment of a bronchitis-related cough and other issues.
He suffers from a form of Parkinson's disease that has forced him to rely on a motorized scooter or wheelchair, although in June he celebrated his 90th birthday with a skydive.
The Associated Press contributed to this report.