Pennsylvania Sen. Bob Casey pulls 'insensitive' ad from certain markets after GOP challenger complains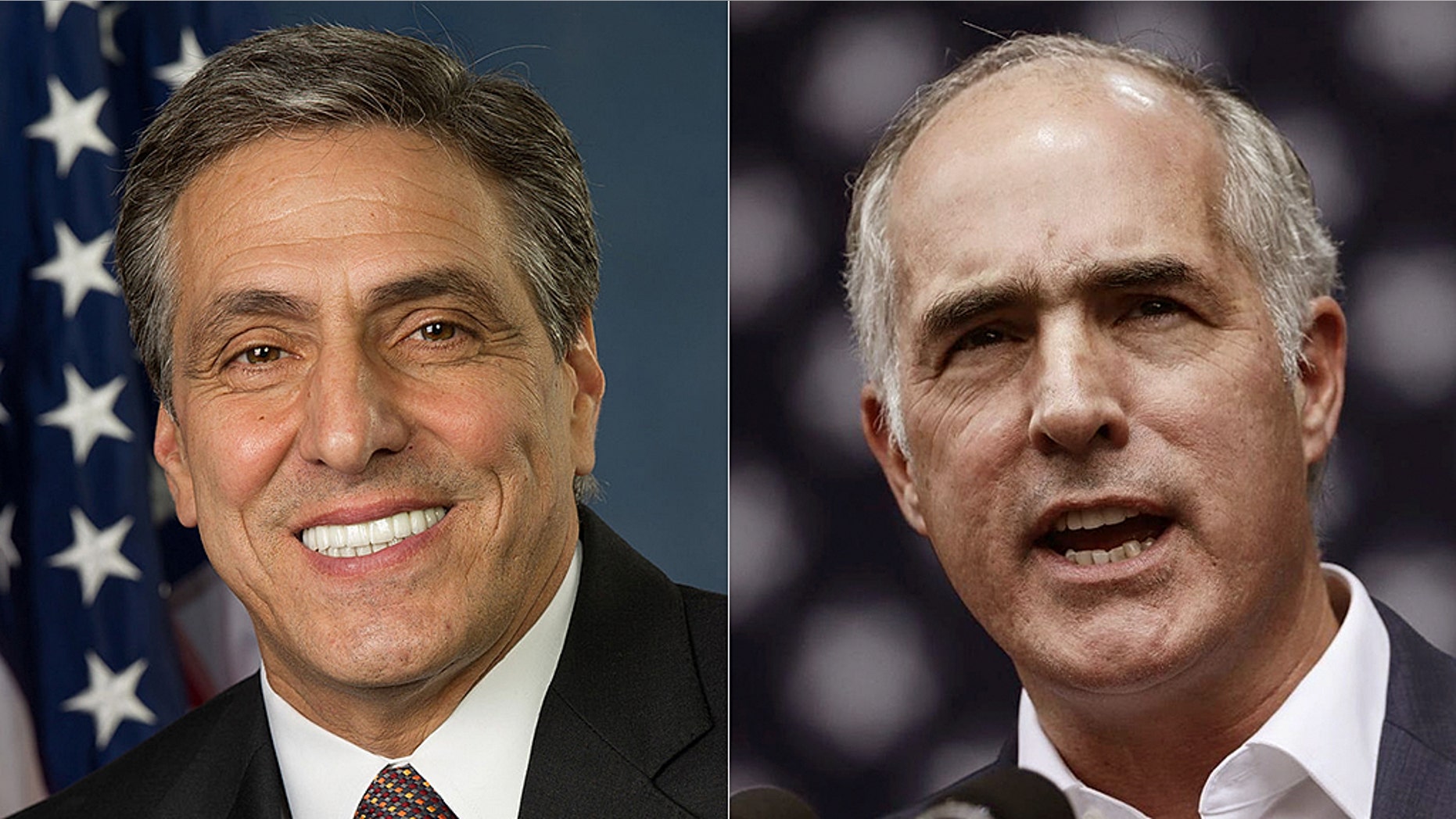 Pennsylvania Sen. Bob Casey's campaign has pulled an ad from specific markets after his Republican challenger complained the parallels to his own family were too "insensitive."
The ad – like several released by the Democratic incumbent's campaign – accuses Rep. Lou Barletta of voting to let insurers take away coverage for people with pre-existing conditions. While some highlight Pennsylvanians who struggle with breast cancer or diabetes, this particular spot featured a woman with twin daughters diagnosed with cancer at a young age.
"If Lou Barletta has his way, kids like mine could be denied the care they need," Stacie Ritter, of Manheim, said in the 30-second ad.
Barletta slammed the ad as "insensitive" since his 18-month-old grandson, also a twin, has been diagnosed with cancer and is currently undergoing chemotherapy treatment. Barletta said he talked to Casey and his wife about his grandson's diagnosis and impact on his family before the ad aired.
"What Bob Casey did with that commercial is one of the most hurtful, insensitive things I've ever experienced in my entire political career," Barletta said in a video posted to social media. "To run a commercial showing twins with cancer and to say that I would deny my own grandson health care might be the lowest thing I've ever experienced in my entire political life."
FOX NEWS MIDTERM ELECTIONS HEADQUARTERS
"To want to win an election that bad that you would go that far to hurt my family – my daughter, my wife, my other daughters, myself – is something that I can't even think that anybody would even go there," he continued.
Barletta called on Casey to take down the ad and said: "He should be ashamed of himself."
According to The Associated Press, the ad has been taken out of the Scranton area – the home market of the Barletta family – but will continue to air across the state. Casey said the connection between the two families was unintentional, KDKA-TV reported.
The gesture wasn't enough for Barletta, who said Casey "has proven he will stoop to the lowest of lows for political gain" by continuing to air the "disgusting attack ad" in other parts of the state.
RICK SCOTT'S NAVY HAT AT CENTER OF VETERANS' DISPUTE IN CAMPAIGN AD
According to KDKA, Ritter has known Casey for nearly a decade and is seen as an advocate for protecting insurance for people with pre-existing conditions in the state.
Casey has represented Pennsylvania in the Senate since 2007. Fox News has ranked the race between him and Barletta as likely Democrat.