Pawlenty Says Obama Should Have Been More Decisive on Libya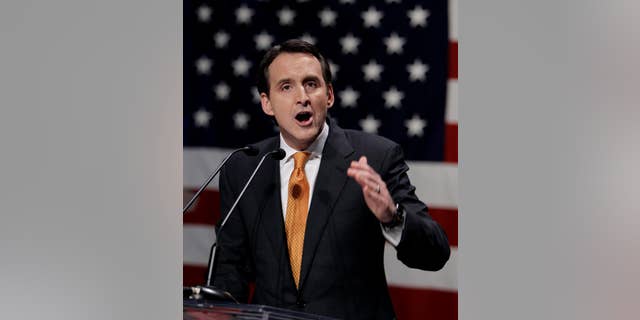 NEWYou can now listen to Fox News articles!
One step away from formally announcing his candidacy for president in 2102, former Minnesota Governor Tim Pawlenty has some critical words for his potential rival's handling of the crisis in Libya.
Pawlenty said in an interview with Greta Van Susteren Monday night the military intervention may be too little, too late, suggesting President Obama was indecisive at a time that required action.
"[A] reasonable step like a no-fly zone--done earlier, had we been decisive--I think would have achieved not only the safety of the civilians... but it also would have given the rebels the opportunity to capitalize on the momentum they had a few weeks ago and push [Libyan leader Muammar al-Qaddafi] out," Pawlenty argued. "And he needs to go."
The president, along with military and diplomatic leaders, have emphasized that the current goal of Operation Odyssey Dawn is not to depose or assassinate Qaddafi, an objective that has met with sharp backlash among lawmakers and GOP hopefuls alike.
"[In] Libya, we have in the leadership of that country a confirmed terrorist who has the blood of our fellow citizens from America on his hands," Pawlenty said. "In my view, he's a psychopath."
Former House Speaker Newt Gingrich, who may also be in the running for the 2012 Republican nod, agreed that the idea of completing military action in Libya that would leave Qaddafi in power is untenable.
"That's madness. I mean, if Qaddafi survives, it is a clear defeat for the president of the United States who said on March 3rd he has to go," Gingrich said on FOX Monday.
"I think this kind of amateurism is one thing if it's domestic politics ... but when you have this level of amateurism in international [affairs], it can get messy," he added.
On a radio show Monday Mitt Romney was quick to say he supported military action in Libya, but added, "[T]hus far the president has been unable to construct a foreign policy, any foreign policy."
But not all likely 2012ers agree. Mississippi Governor Haley Barbour refused to weigh in, telling a group of reporters Saturday night it is not his place to play armchair general.
"This is not the time to critique what the administration has done or will do," Barbour said.
Pawlenty announced the formation of a presidential exploratory committee Monday afternoon to supporters on Facebook.