Palin: Wis. Unions Must Be 'Willing to Sacrifice'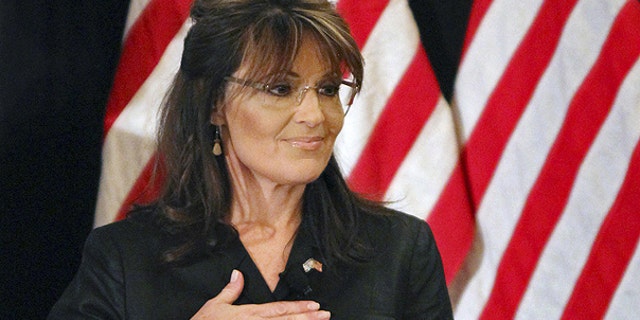 MADISON, Wis. -- Sarah Palin says union members protesting Wisconsin Republicans' plan to help balance the state's budget by cutting collective bargaining rights are taking up "the wrong fight at the wrong time."
Palin weighed in on the debate in a Friday night posting on her Facebook page but didn't indicate whether she would join weekend conservative counter-protests organized by groups including the Tea Party Patriots and Americans for Prosperity.
In the posting addressed to "union brothers and sisters," Palin says Wisconsin taxpayers shouldn't be asked to pay for benefits "that are not sustainable." She says "real solidarity means everyone being willing to sacrifice."
New Republican Gov. Scott Walker insists the concessions he's seeking from public workers are necessary to deal with Wisconsin's projected $3.6 billion budget shortfall and to avoid layoffs.