Outside Washington, Obama Pokes Fun at the Capitol City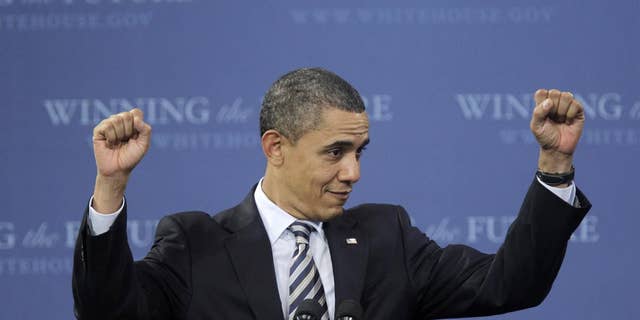 NEWYou can now listen to Fox News articles!
President Obama is probably the most famous Washington resident, but when he travels outside the Beltway his witty rhetoric is often at the expense of his adopted home.
"In Washington, things shut down when there's an inch of snow!" President Obama kidded Thursday from the upper peninsula of Michigan, where the average yearly snow fall is 200 inches and the temperature is - 4 degrees. "Some of these students don't appreciate the end of [snow] days."
In recent weeks the president has traveled to climates with more extreme weather, than D.C. His trip last week to Penn State was rescheduled due to snow, and the week before he cut his visit in Wisconsin short in order to beat the storm back home.
The Chicago native's Washington wise-cracks are coming down as fast and as furiously as the wicked winter weather.
While delivering remarks on high-speed internet in Marquette, Mich., the president credited the six-person team at Northern Michigan University who built the school's wifi system in four days by poking fun at Washington bureaucrats. "There's a whole bunch of stuff I'd like to see done in Washington in four days with six people."
As he gears up for his re-election bid next year, the president could be working to distance himself from the District. His now weekly trips have been to classic swing states. And don't forget, Obama's 2012 campaign office is based in Chicago, which is unusual for a sitting president.
It's fair to say, while the president tours the heartland trying to reach voters, he is subtly painting himself as a candidate Obama, the Washington outsider with the insider jokes.