Ohio Sen. Rob Portman will not run for president in 2016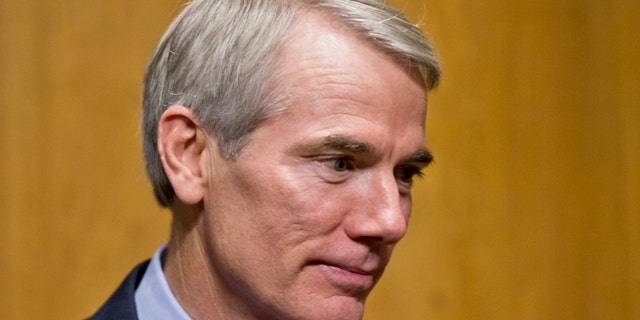 CINCINNATI – Ohio Sen. Rob Portman says he will not run for president in 2016, choosing instead to seek a second term in the Senate over the Republican nomination for the White House.
The former White House budget chief and U.S. trade representative said he feels he can play an important role as a member of the new Republican majority in the Senate, where he wants to help break the gridlock that has largely paralyzed Congress the past two years.
"I'm excited about it," Portman said Monday in an interview, adding that he didn't think he could be as effective as a senator while at the same time running for president.
A former congressman who was on Mitt Romney's short list of potential running mates in 2012, Portman was one of four senators considering a presidential run. The others, Sens. Rand Paul of Kentucky, Marco Rubio of Florida and Ted Cruz of Texas, are still weighing a decision.
Given Congress' low approval ratings, the senators likely face a tougher political challenge than the crowd of Republican governors considering a run. The last sitting senator to win the presidency before President Barack Obama was John F. Kennedy in 1960.
Portman drew nationwide attention last year when he announced he had reversed his position on same-sex marriage and would now support it. He said the change came after soul-searching on the issue after his son Will, then in college, told his parents that he was gay.
Portman said his decision not to run didn't revolve around that issue, although some conservatives, including leaders of the National Organization for Marriage, had pledged to oppose his potential bid.
"It really wasn't a factor," he said. "Some people say it would have hurt me. Some people say it would have helped me. The country is obviously moving on that issue."
National polls have indicated that support for legal recognition of same-sex marriage is rising, although they also indicate that many Republicans remain opposed.
"Truth is, most people are much more focused on other issues, including jobs and the economy," Portman said.
Portman said he sees a "broad field of impressive candidates" shaping up among the large number Republicans still considering a run. Portman, who served in the White Houses of both President Bushes, said he chatted Monday with former Florida Gov. Jeb Bush at a Washington fundraiser and that Bush indicated he hasn't decided yet on 2016.
"I think he'd be a strong candidate," Portman said. "I also think that (Ohio Gov. ) John Kasich would be a strong candidate."
Kasich, handily re-elected to a second term in November, has said he has no plans to run.
There has been talk among some conservatives in Ohio about challenging Portman in Ohio's primary for Senate in 2016. Portman said such challenges have become common and he will prepare for a competitive race both in the primary and general election.
The 58-year-old Cincinnati native could also resurface in 2016 presidential campaign as a potential running mate to the GOP's eventual nominee, able to offer to ticket both his experience and his home base in a swing state that's been crucial for Republicans.
But Portman said that's not where he's headed.
"I have been through it," Portman said. "It's obviously not something that you run for. But I'm not interested. I'm interested in staying in the Senate."