Obama's clemency did not extend to Bergdahl, Snowden and others
By ,
Published January 20, 2017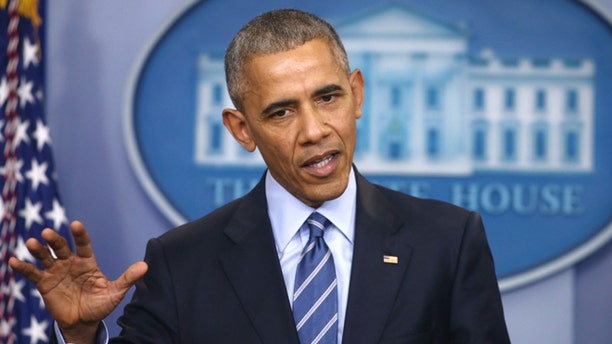 By cutting short the sentences of 330 federal inmates convicted of drug crimes on Thursday, President Obama brought his total number of commutations granted to 1,715, more than any other president in U.S. history.
Despite Obama's record of clemency and some of his more controversial choices – Chelsea Manning, for example – there are still a number of people behind bars that activists hoped Obama would pardon or commute their sentences.
Here are some of the more prominent prisoners who still remain behind bars as Obama leaves office:
Bowe Bergdahl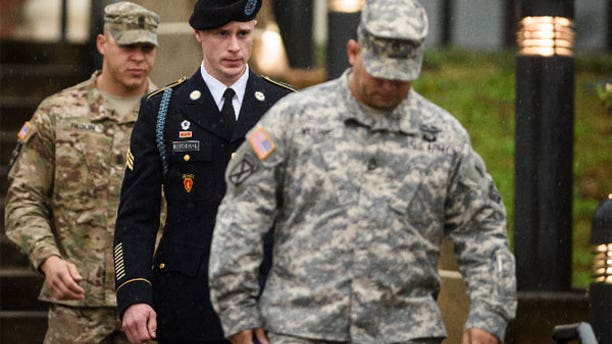 While Obama's commutation of convicted leaker Chelsea Manning's sentence gave some hope to Bergdhal's legal team, the outgoing president did not pardon the Army sergeant who in 2009 deserted his post in Afghanistan and was subsequently held captive by the Taliban until 2014.
In late 2016, Begdhal's legal team pleaded to the Obama administration to grant him a pre-emptive pardon of his charges of desertion and misbehavior before the enemy. But Obama's refusal to grant a pardon now sets up Bergdhal to be court martialed and he faces up to life in prison, if found guilty.
With Donald Trump assuming the presidency Friday, there appears little hope that his administration will take a kinder look at Bergdhal's plight as Trump has referred to him as "a no-good traitor who should have been executed."
Bergdahl, who was captured by the Taliban shortly after leaving his base and was held for five years by the Taliban-allied Haqqani network in Pakistan, claiming that he deserted because he was trying to call attention to problems with his unit's leadership. An Army review board in 2015 diagnosed him with schizotypal personality disorder, which leads people to often have strange beliefs about how the world works.
Edward Snowden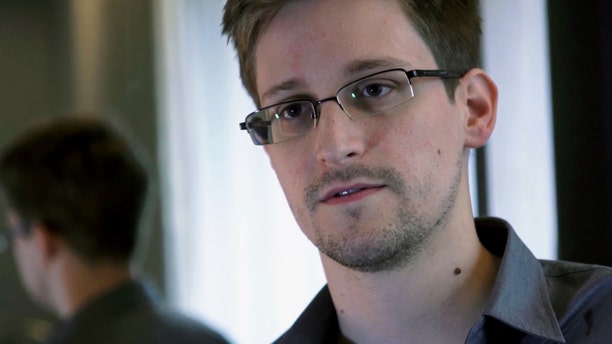 Despite Obama commuting Manning's sentence, he did not grant a pardon to another prominent leaker, former National Security Agency contractor Edward Snowden.
Snowden hasn't formally applied for clemency, though his supporters have called for it. Yet Obama has taken a dim view of Snowden because he refuses to return to the U.S. from Russia to face charges.
Russian authorities earlier this week extended a residence permit for Snowden, with the country's Foreign Ministry spokeswoman Maria Zakharova saying in a post on Facebook late Tuesday that Snowden's residence permit has been extended for "a couple of years."
Snowden has been living in Russia since 2013 when he got stuck in the transit area at a Moscow airport after the United States canceled his passport.
Hillary Clinton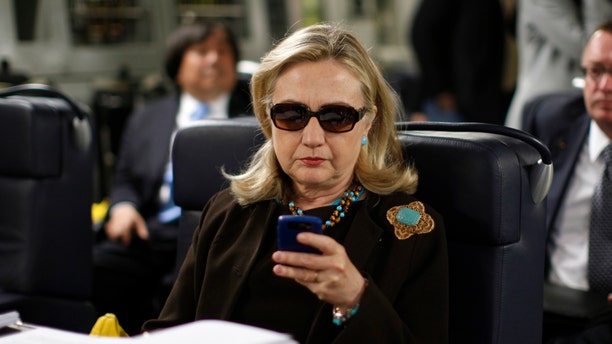 Concerned about the idea that former-presidential candidate Hillary Clinton and others may be "potential targets" of an investigation into the use of her private email server, some of her supporters were hoping that Obama would grant his former secretary of state a pre-emptive pardon.
The Constitution permits a president to pardon someone who has not been charged with a crime.
Despite calling her "Crooked Hillary" on the campaign trail and the chants of "Lock Her Up!" at many of his rallies, Trump has said he has no intention of investigating Clinton.
"I don't want to hurt the Clintons, I really don't," Trump told editors at The New York Times shortly after the election. "She went through a lot and suffered greatly in many different ways, and I'm not looking to hurt them at all. The campaign was vicious."
Michael Pelletier and John Knock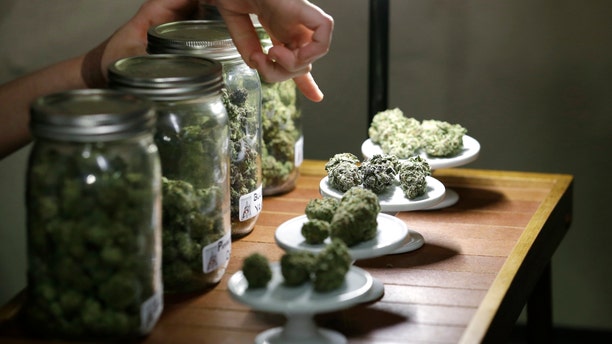 Given the shift in thinking among many Americans on marijuana, the legalization of the drug in numerous U.S. states and Obama's commutation of the sentences of many low-level drug offenders, activists and family members of two convicted drug smugglers were hoping that Obama would grant clemency to Michael Pelletier and John Knock.
Pelletier, paralyzed by a childhood farming accident, was convicted in 2007 of a conspiracy that involved swimming marijuana from Canada into Maine. A petition urging Obama to commute Pelletier's life sentence has more than100,000 signatures, but it was to no avail.
Knock was indicted in 1994 in the Northern District of Florida on charges of conspiracy to money launder and conspiring to import and distribute marijuana as part of a reverse sting. He was sentenced in 2000 to two life terms plus 20 years for three marijuana-related conspiracy charges despite being a first-time offender with no history of violence or drug abuse.
Both learned earlier this week that they were not among those granted clemency by Obama.
"It's an incredibly painful disappointment that my brother – a wonderful person who is totally nonviolent – is going to die in prison," Knock's sister, Beth Curtis, told U.S. News and World Report. "The big story is the number of denials that have gone out. My brother was among them along with other nonviolent marijuana offenders and many, many nonviolent drug offenders."
Kristian Saucier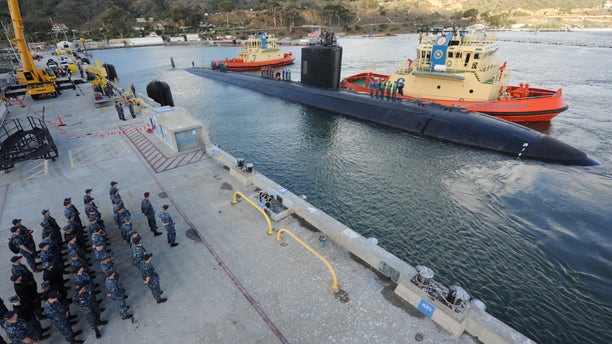 Former Navy petty officer Kristian Saucier was hoping that Obama would grant him a pardon and commute his 12-month sentence after he was convicted for illegally taking pictures aboard a nuclear attack submarine.
Saucier, a machinist's mate aboard the USS Alexandria from September 2007 to March 2012, was convicted of using his cellphone camera to take pictures of various technical components of the submarine's nuclear propulsion system while it was docked at the Naval Submarine Base in Groton, Connecticut.
Jeffrey Addicott, a former Army attorney and director of the Center for Terrorism Law at St Mary's Law School in Texas, submitted last week petitions for a presidential pardon for Saucier and for clemency. Addicott said that two other petty officers on the Alexandria also were caught taking pictures aboard the submarine and "received far, far less punishment."
"One went on to be a commissioned officer in the Navy," he told the Military Times.
The 30-year-old was convicted of one count of unauthorized retention of national defense information, a felony, and received an "other-than-honorable" discharge from the Navy. Saucier has served almost three months of his 12-month sentence at the Federal Medical Center at Fort Devens, Massachusetts.
Clint Lorance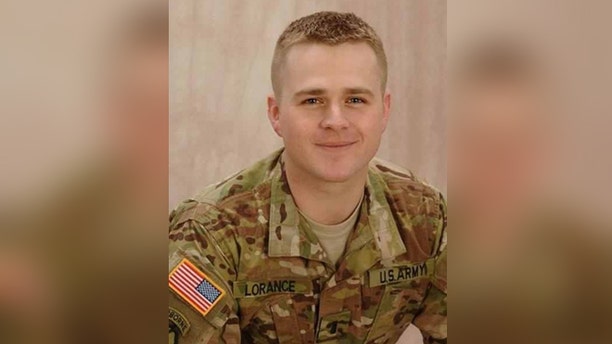 One of the so-called Leavenworth 10, Lorance is currently serving a 20-year sentence for ordering his men to shoot two suspected Taliban scouts in July 2012 in the Kandahar Province of Afghanistan.
Lorance had just taken command of the platoon after the prior leader and several others were killed days before. The Taliban suspects were on motorcycles and matched descriptions given by a pilot who flew over the area earlier and spotted them as scouts.
A Facebook page devoted to Lorance's case has drawn more than 14,000 likes, and supporters have launched a website, FreeClintLorance.com, dedicated to winning his release. A WhiteHouse.gov calling for Lorance to be pardoned garnered around 125,000 signatures, but Obama made no moves in his final days in office to pardon him or commute his sentence.
https://www.foxnews.com/politics/obamas-clemency-did-not-extend-to-bergdahl-snowden-and-others