Obama Uses Tough Language On Chinese Currency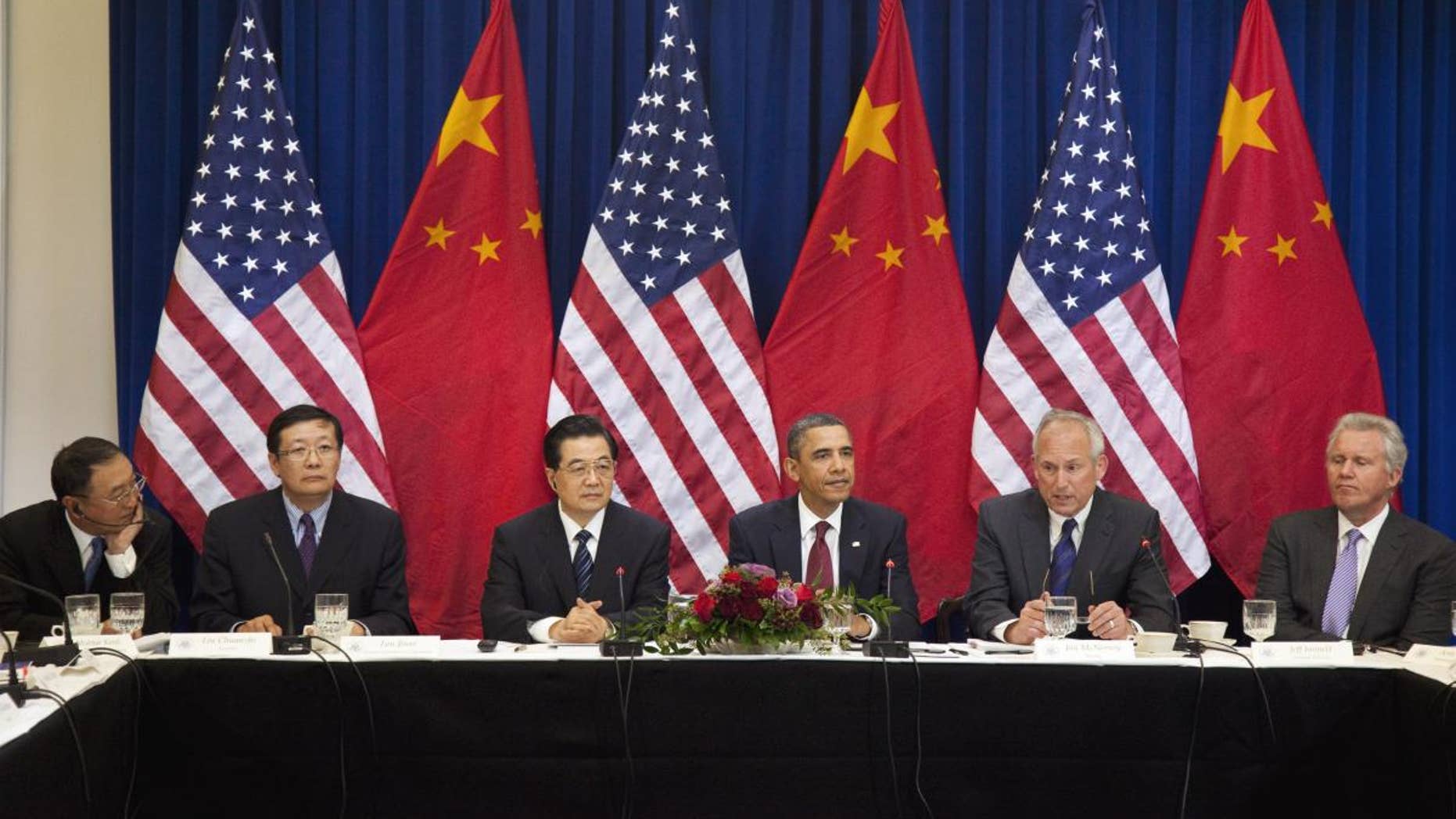 President Obama pressed hard on Chinese president Hu and his country's unwillingness to revalue its currency at the White House Wednesday. While Obama openly told Hu the U.S. welcomes the increasing flexibility of China's currency, the Yuan or Remimbi (RMB), he also specifically addressed the fact that the currency remains undervalued and that it could be a tool for China to dampen down their inflationary pressures.
An undervalued Yuan creates cheap Chinese imports in the United States, but also creates a poor market in China for U.S. made goods.
"The RMB is undervalued. The Chinese government has intervened very forcefully in currency markets. They've spent $200 billion just recently and that's an indication of the degree to which it's still undervalued," Obama said Wednesday at a joint press conference at the White House.
Obama's direct statement on the Chinese currency is some of the strongest direct language used in dealing with the Chinese president who has met with Obama seven previous times. For his part, Hu did not openly address the issue of currency instead choosing to highlight new economic regulations announced Wednesday morning that would help protect U.S. business interests in China - a country with huge buying potential in a nation of billions.
"If we look ahead to the future, our trade cooperation enjoys a promising future," Hu told a group of U.S. and Chinese business leaders gathered at the White House. "China is speeding up this transformation of economic growth pattern and economic restructuring. We are focusing our efforts to boosting domestic demand, especially consumer spending."
But while some China watchers may have been hoping for serious movement and not just tough rhetoric on currency, experts say Wednesday's currency diplomacy was to be expected. "On currency, there's not going to be any change out of this visit. Hu Jintao pretty much signaled that," says Victor Cha of the Center for Strategic and International Studies.
Regardless of President Hu's signals on currency, he did specifically address certain issues that have held up progress for American companies wanting to operate in China.
"We welcome you as companies to China. China follows reform and opening up. We will, as always, try to provide a transparent, just, fair, highly efficient investment climate to U.S. companies and other foreign companies," Hu told the business leaders. "I also wish to tell you that all companies registered in China are given national treatment. In terms of innovation products, accreditation, government procurement, IPR protection, the Chinese government will give them equal treatment."
And while the White House seemed pleased about the economic movements, the president made clear all of today's progress was just a step in the right direction and not a final end-game.
"My hope and expectations is that President Hu's resolve will lead to a fully market based currency program that will allow more effective trade between our two countries," the president said.